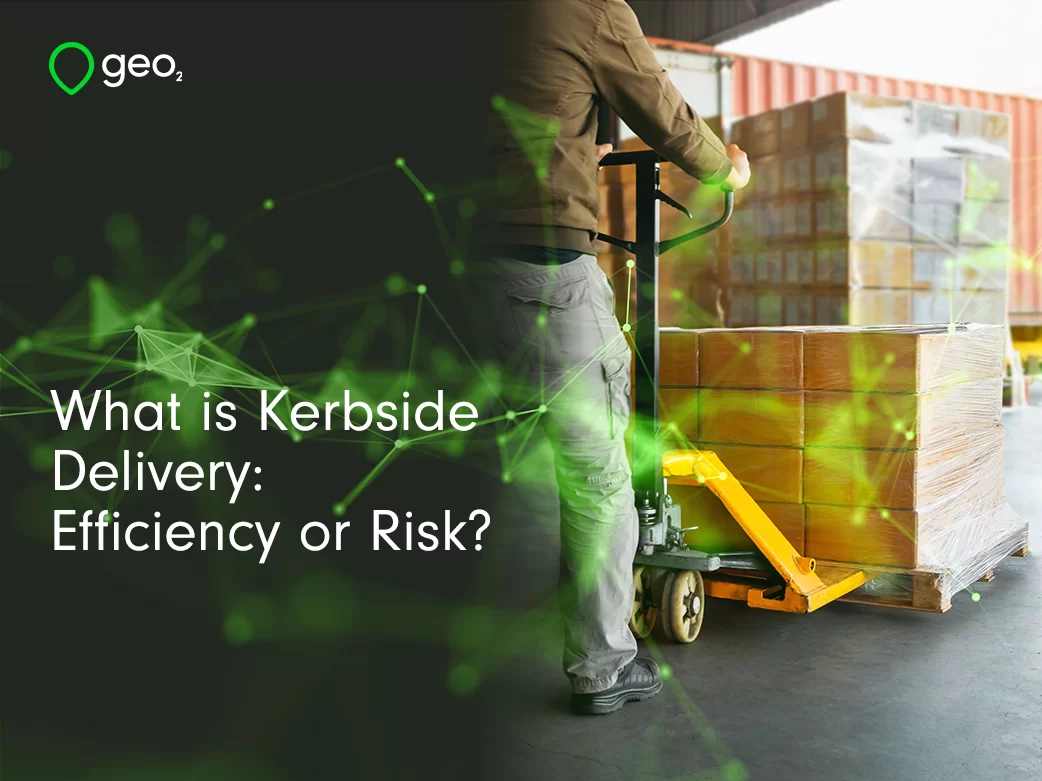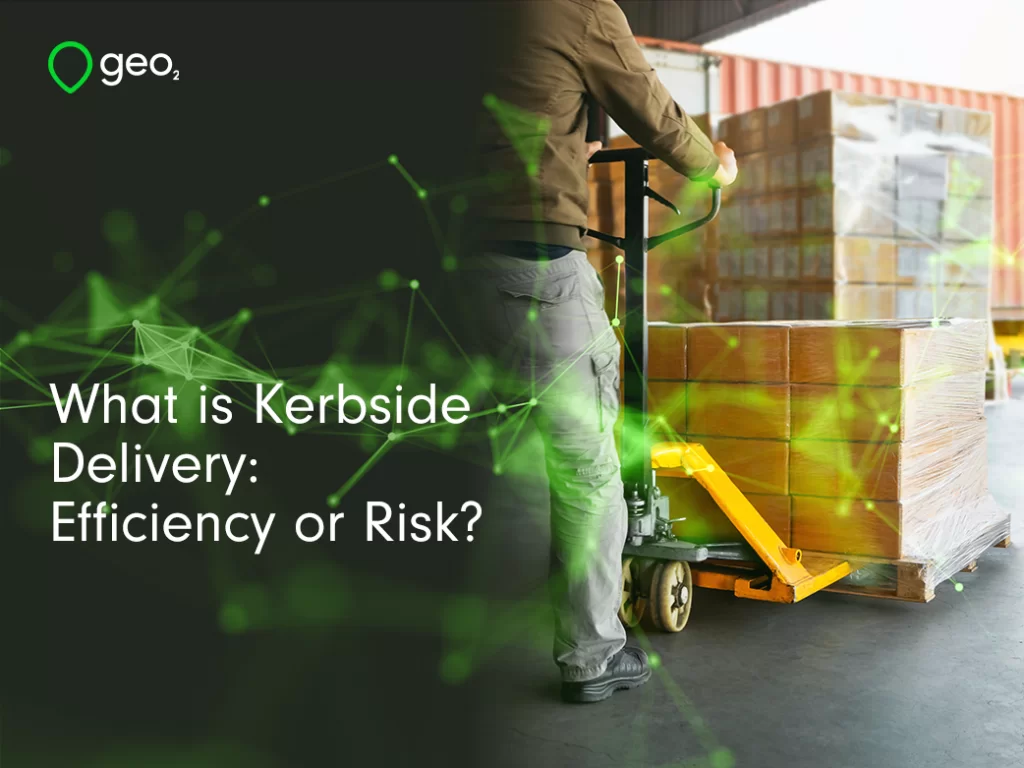 What is Kerbside Delivery: Efficiency or Risk?
How companies deliver goods depends on what they are and how easy they are to handle. For large or unwieldy items, kerbside delivery is often the preferred method.
Kerbside delivery is not a new concept, but it has gained significant traction in recent years, especially with increasing ecommerce and the ease of receiving goods while working from home. Levels of kerbside delivery also saw an uptick under the unique circumstances presented by the Covid pandemic.
But what exactly does kerbside delivery entail, and what are the benefits and drawbacks for both delivery companies and customers?
Need help choosing a TMS?
Download the Free Guide Now.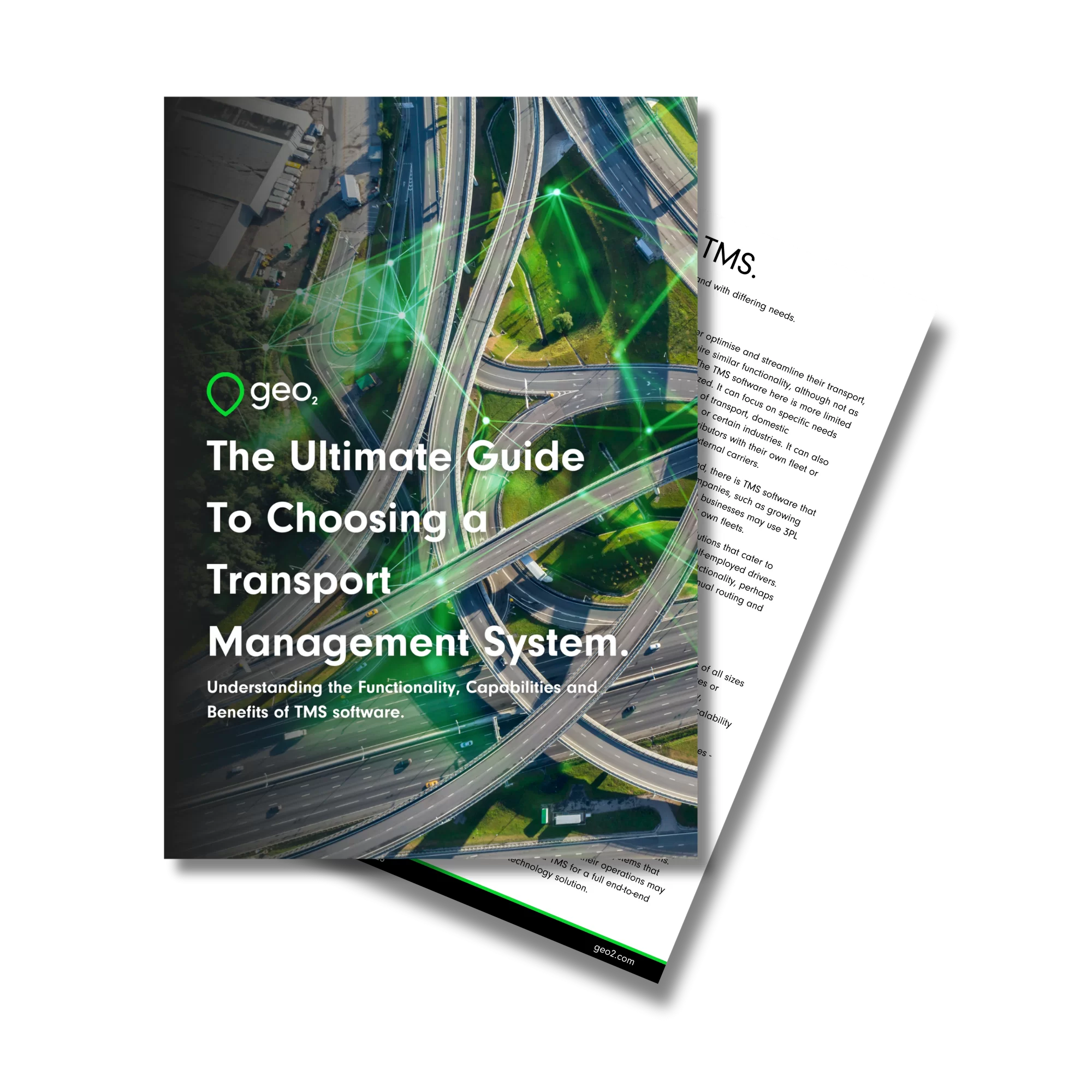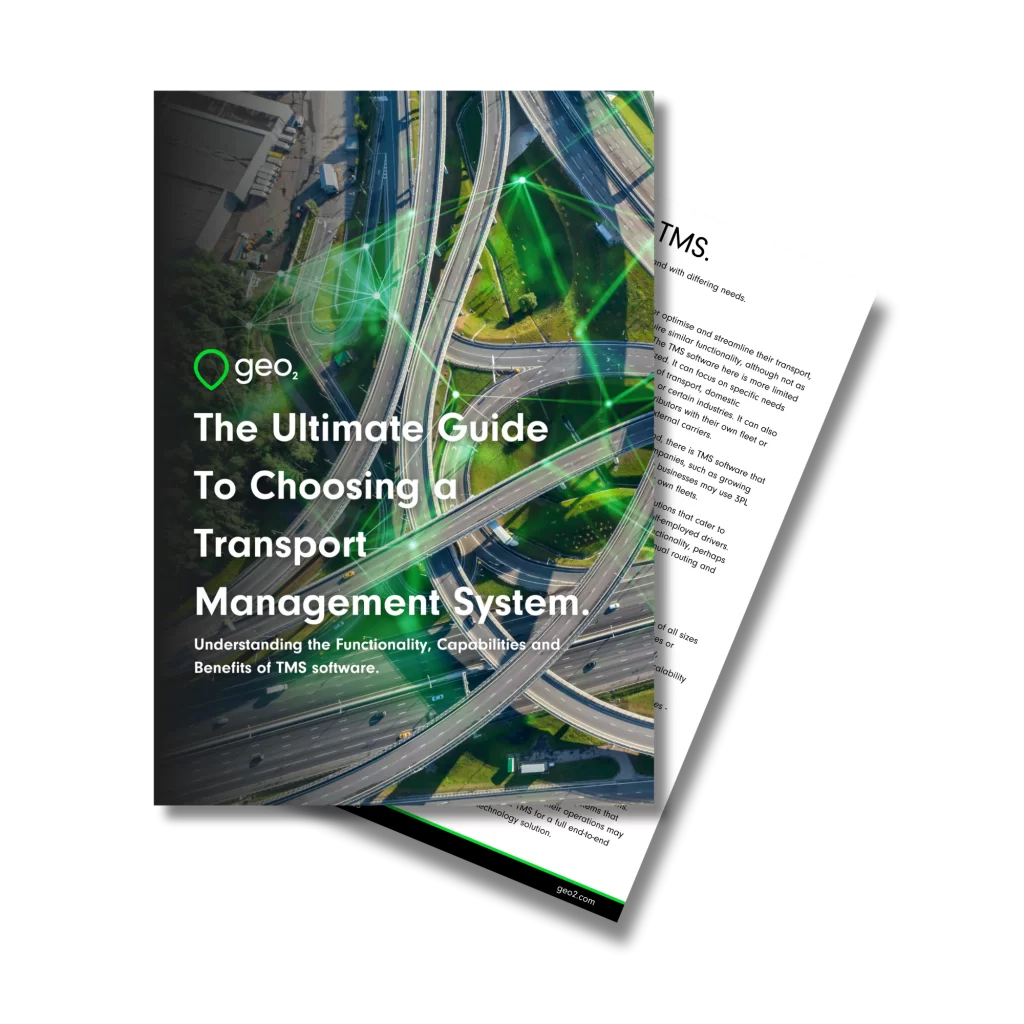 What is Kerbside Delivery?
Kerbside delivery involves a driver making their delivery to the pavement or the roadside – rather than to a customer's door.
It is often used for large or heavy goods, which cannot easily be carried to a doorstep by the driver. This might include the delivery of large domestic or white goods – a carpet, a freezer or a hot tub, for example.
More typically, though, kerbside delivery is for palletised goods. These might be building materials, like sand, timber or paving stones, for example. It is also prevalent with business-to-business deliveries of large items, such as deliveries of commercial kitchen equipment or office furniture.
Kerbside delivery may not mean the kerb directly outside an entrance. If there is no suitable access at the delivery location, the driver will instead park as close as possible to the designated address, from where the recipient then collects the delivery.
With many kerbside deliveries, the driver will unload the goods from the vehicle. But in some cases, the customer is required to unload their own order from the delivery vehicle.
The Benefits of Kerbside Delivery.
Kerbside pallet delivery can be a convenient and cost-effective method for businesses. It requires fewer staff and less time to deliver to the kerb than to transport large items into a property.
For example, large items can be lowered to ground level on a tail lift, then manoeuvred on their pallets using a hand pallet truck. This takes just one person, whereas removing items from their pallets and carrying them to the door, or even into a building, takes more people and more time.
With lower staff costs and less time spent on the delivery, costs are reduced considerably. Drivers can also get through more deliveries if they do not need to spend too much time unloading.
Kerbside delivery reduces the likelihood of damage to goods, as they require only minimal handling before being passed over to the customer. It also ensures better safety for the delivery drivers, who do not have to manually shift heavy goods, therefore minimising their risk of injury.
During the Covid pandemic, kerbside delivery became a popular option even for items where this method wouldn't typically be used. In order to minimise human contact, deliveries were made to the kerbside, allowing customers to retrieve them once the driver had withdrawn.


The Drawbacks of Kerbside Delivery.
While there are some obvious benefits of kerbside delivery, it does also have some drawbacks.
Not all properties are accessible for kerbside delivery. A flat and solid foundation is required, meaning lorries and trucks can't deliver to steep roads, nor where the ground is soft or covered with loose gravel.
Where this is the case, companies may often simply refuse to deliver. Alternatively, they may be able to achieve a delivery, albeit at some distance from the property. While this maintains health and safety standards for the transport company, it is often less convenient for the customer, who may have to carry their goods some distance before arriving at their property.
Kerbside delivery also comes with concerns about fraud. If a delivery is made without the recipient in attendance, there is a risk that it could be stolen.
To minimise this, delivery companies need to implement extra processes. For example, they need to provide a specific delivery date and time window so that the customer is available to receive the delivery. Plus, they may need to collect verifiable proof of delivery. All of this requires additional planning and communication.
Is Kerbside Delivery Right for You?
As businesses continue to adapt to changing consumer demands and logistical landscapes, kerbside delivery offers another method that delivery companies can add to their portfolio, allowing them to deliver a range of goods.
It is a practical, cost-effective and increasingly popular method of delivering goods that meets the needs of both businesses and consumers.
While it has its challenges, such as property accessibility and concerns about theft, the benefits are many. The largest drawbacks can also be met by use of technology that provides customer tracking and delivery windows as well as proof of delivery.
If you're a kerbside delivery driver, try Geo2 for free today or book a free demo to find out how you can use it to enable better kerbside delivery for your customers.
Geo2 is a cloud-based system, with an app and web platform that was developed by Springboard Applications, a subsidiary of Balloon One.
It is a scalable system that can be used by a wide range of businesses, from independent delivery drivers, right up to enterprises and 3PLs that manage their own fleets.
Here is a summary of the main features and benefits:
Sophisticated route planning and optimisation
Cloud-based system accessible via the web
Mobile driver app (Android and iOS)
Proof of delivery
Status updates and notifications
Real-time fleet tracking
API for integration with ERP, WMS and other supply chain software
Fully scalable
Subscription-based pricing
Free version for single users
Geo2 is designed to help you make the most deliveries in the shortest amount of time, while minimising costs and fuel consumption.