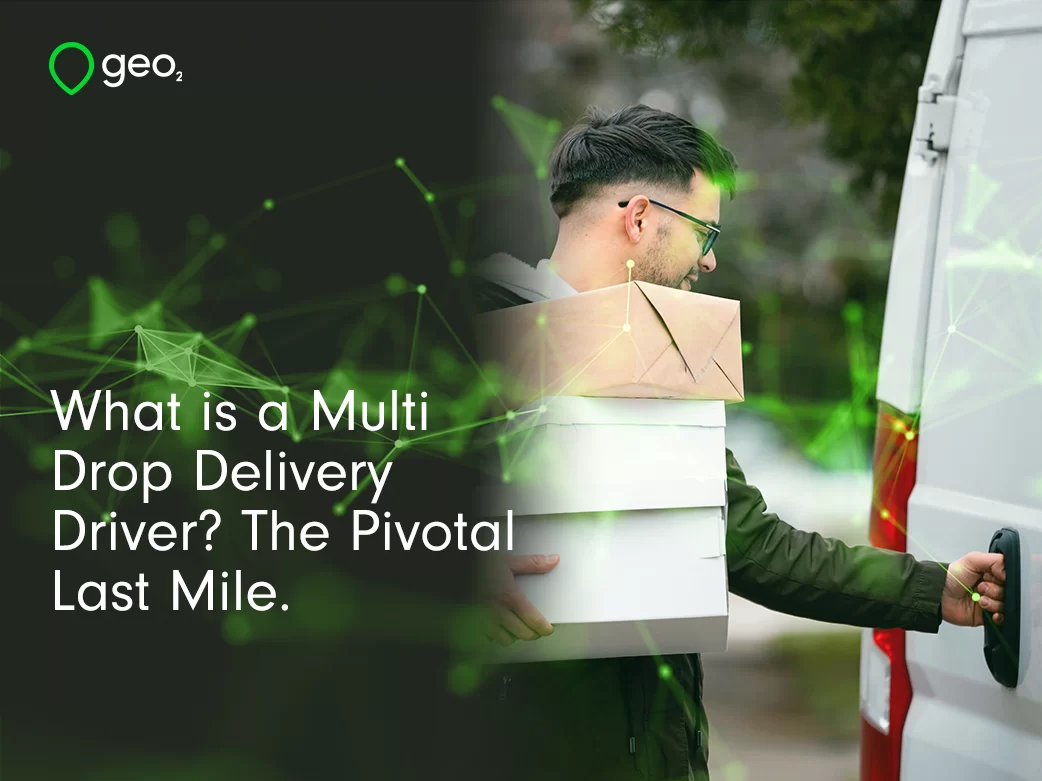 What is a Multi Drop Delivery Driver?
If you're a multi drop delivery driver, don't think of it as 'just a job'. It has a far wider impact. Multi drop delivery has a key role within the supply chain management process. How well it is performed affects customer perceptions and therefore impacts a supplier's bottom line.
Multi drop delivery comes at the last-mile stage of the supply chain. It is this stage that has the most bearing on the customer experience. If a customer receives the wrong delivery, or their parcel is damaged or late, the entire ecommerce experience can be soured.
Multi drop delivery is demanding but can also be rewarding – both financially and professionally. Here's a look at multi drop delivery, its challenges and how you can succeed as a multi drop driver using the right technology.
Need help choosing a TMS?
Download the Free Guide Now.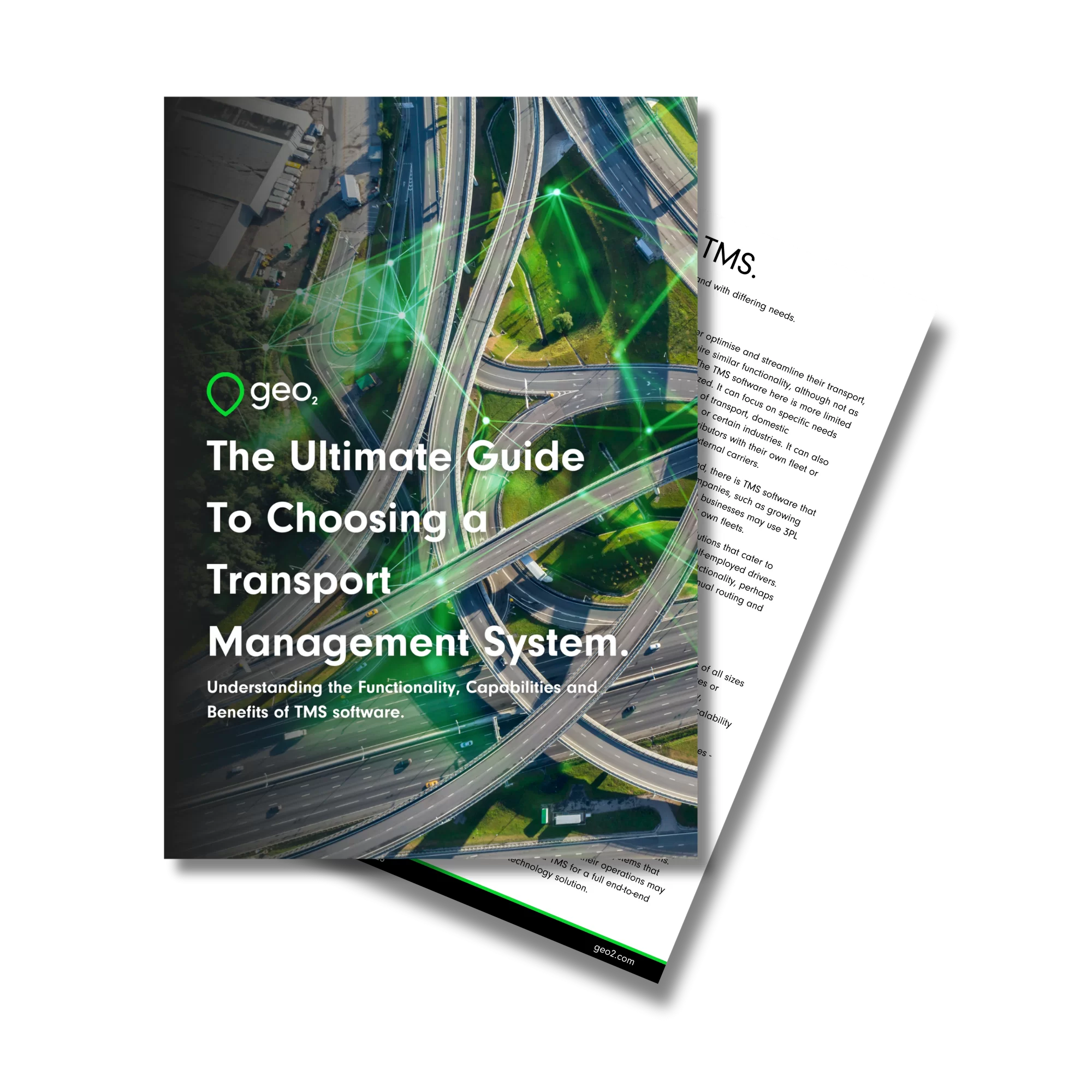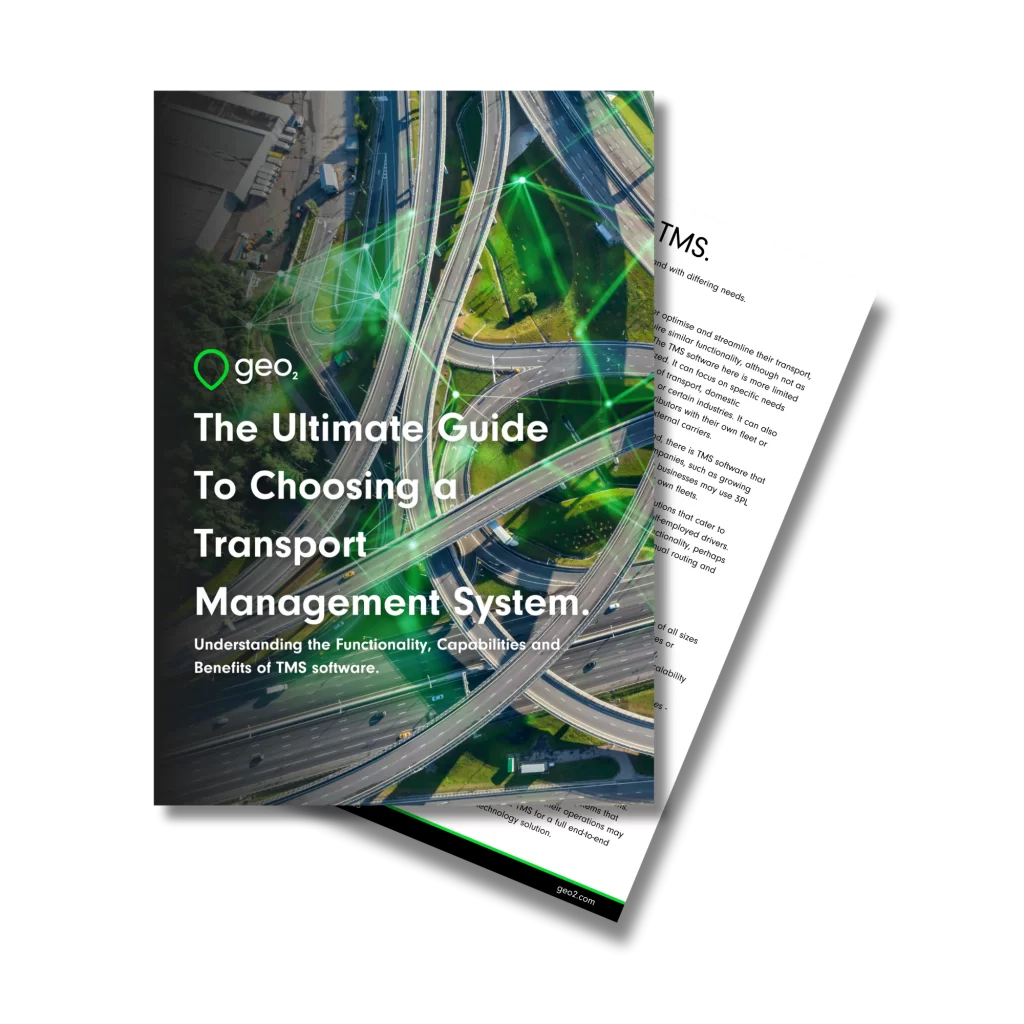 Definition of a Multi Drop Delivery Driver.
A multi drop delivery driver is one that makes many deliveries as part of the same route. So, they fill their van or truck with orders for multiple customers, then follow a scheduled route, making the deliveries one by one.
This contrasts with the kind of delivery driver who undertakes single trips at a time. So, for example, a single drop delivery would describe a lorry driver moving goods between a manufacturer and a wholesaler or a truck driver taking whole shipments of groceries to a supermarket.
Multi drop drivers are employed by specialist and local couriers as well as by multinationals, like UPS or DPD. But with the advent of the gig economy, large ecommerce providers have increasingly taken on multi drop drivers to ship goods for them to end customers.
Companies like Amazon have pioneered this model, both hiring self-employed drivers under its Flex programme and also using independent contractor companies whose drivers exclusively work for Amazon and drive Amazon branded vehicles.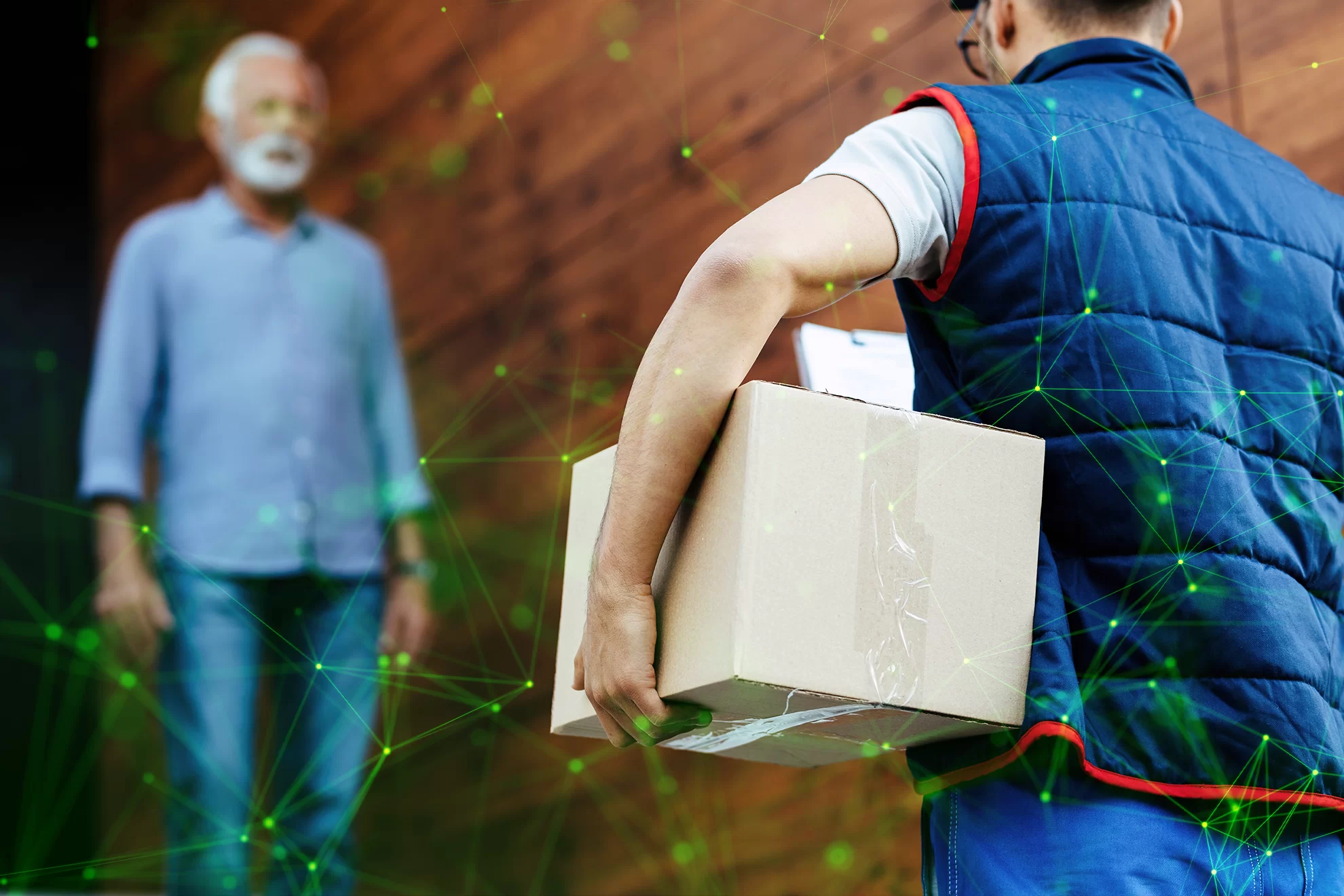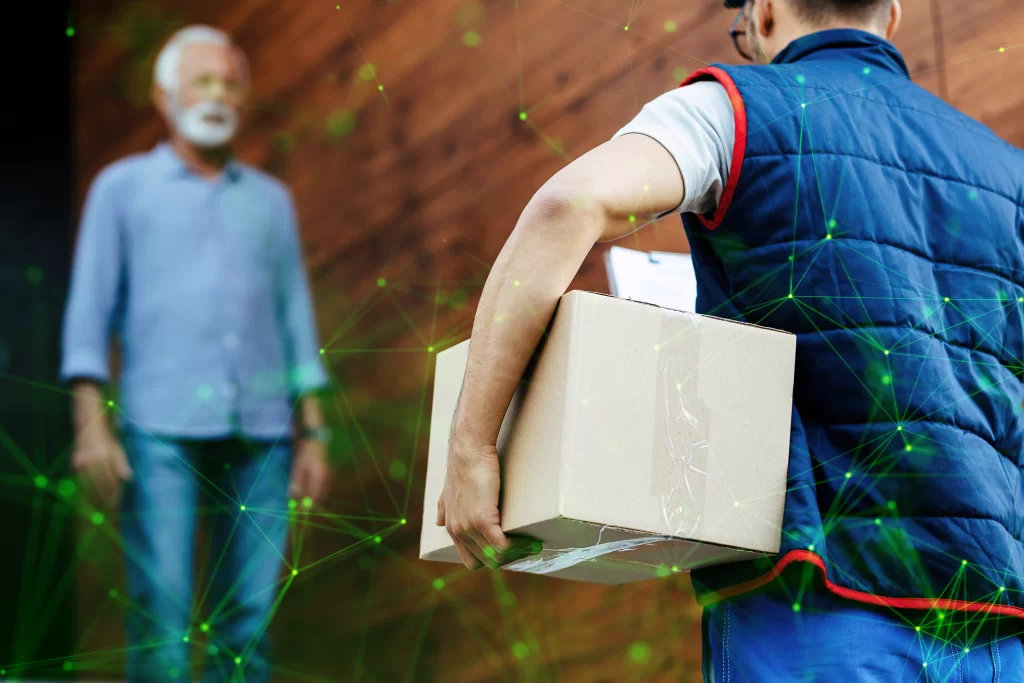 The Challenges of Multi Drop Delivery Driving.
Whether you are self-employed or you work for a courier company, yours is the pivotal role in the supply chain experience. But it is not without its challenges.
You are required to deliver large numbers of orders as quickly as possible. This maximises the speed at which customers will receive their orders and also limits the amount of money it costs to do so. How well you achieve both of these aspects will affect how much you get paid.
Some companies pay per shift, with perhaps a bonus paid per delivery. But it is more common to be paid per delivery. In urban areas, drivers are expected to deliver perhaps 20-30 parcels per hour, meaning 100-200 deliveries a day.
If you are self-employed, you can pick and choose the shifts or the routes you are willing to take. How much you are willing to work dictates your income. On top of that, though, there are a number of variables that can limit your earnings – because they can send your expenses soaring. Fuel costs and vehicle maintenance, for example, can be costly and will impact your profit margins.
Traffic can also slow you down. Whether there's been an accident or there's a surprise road closure due to roadworks, how fast you can get through your route affects your earnings ability.
In urban areas, dense traffic coupled with parking and stopping restrictions can be a headache for the multi drop driver. You need to make frequent stops and must get between destinations quickly. But if you only have two or three minutes per drop, then spending even a couple of minutes searching for a parking space can be critical.
Being abreast of the traffic situation in your delivery area helps you avoid bottlenecks and get to the next customer as soon as possible.
With seemingly ever-rising transport costs, the price of fuel is a significant factor, too. Fuel prices have dropped from their recent peak, but even if they fall further, you always need to save fuel so that you can minimise your daily outgoings.
Another challenge comes in trying to deliver to customers that are out. If the delivery won't go through the letterbox, then you need to spend time and effort arranging an alternative.
It may be that you have delivery instructions to hand the parcel to a neighbour or to leave it somewhere safe. But if not, you need to let the customer know you attempted delivery and may need to return it to a depot or attempt a redelivery. This takes time and impacts your delivery performance.
Vital Technology for Multi Drop Delivery Drivers.
Surging levels of ecommerce mean more and more multi drop delivery drivers are needed. But it's hard for companies to find, attract and hire well-qualified drivers. Those that are most in demand are those that can deliver more.
Technology has a role in helping you deliver more packages more quickly. Transport management systems (TMS) offer functionality that helps you to beat the traffic and deliver to customers faster.
Multi drop delivery drivers often have to plan their own delivery routes. A TMS can help reduce the amount of time you spend planning your routes, as everything is done almost immediately once you input your destinations.
A TMS app can also optimise your schedule, plotting the most efficient routes between your multiple drops and therefore helping you navigate your day more quickly.
Systems that access information about real-time traffic can also dynamically reroute you so that you avoid unforeseen delays and bottlenecks.
Proof of delivery helps ensure customer satisfaction, verifying a delivery and providing the evidence that a successful delivery has been made. Using GPS, time and date stamping, as well as signature capture or the ability to take photos can give the proof of delivery needed to avoid disputes and costly claims.
Finally, if your vehicle is off the road, you cannot earn any money. So, you must make sure it is always in working order. Preventive checks can highlight any problems, allowing you to resolve them before they become worse. It also means you can have them remedied at a convenient time – on a day that you are not working, for example – rather than in an emergency and at a time that prevents you from making your deliveries.


The Impact and Importance of Multi Drop Delivery.
Multi drop delivery driving is an integral part of modern ecommerce and supply chain management. Multi drop drivers operate at the pivotal last-mile stage where customer experience is shaped and business reputations are made or broken. The job has many challenges, like handling lots of deliveries and tight schedules, and managing costs and technology well.
To adapt and succeed, multi drop delivery drivers should embrace TMS technology that can help them be more operationally efficient and also enhance customer satisfaction.
To get your packages to customers' doorstep more quickly and efficiently, Geo2 can help by plotting optimal routes, avoiding problematic traffic and providing essential proof of delivery. Try Geo2 for free today or book a demo to find out more.
Geo2 is a cloud-based system, with an app and web platform that was developed by Springboard Applications, a subsidiary of Balloon One.
It is a scalable system that can be used by a wide range of businesses, from independent delivery drivers, right up to enterprises and 3PLs that manage their own fleets.
Here is a summary of the main features and benefits:
Sophisticated route planning and optimisation
Cloud-based system accessible via the web
Mobile driver app (Android and iOS)
Proof of delivery
Status updates and notifications
Real-time fleet tracking
API for integration with ERP, WMS and other supply chain software
Fully scalable
Subscription-based pricing
Free version for single users
Geo2 is designed to help you make the most deliveries in the shortest amount of time, while minimising costs and fuel consumption.