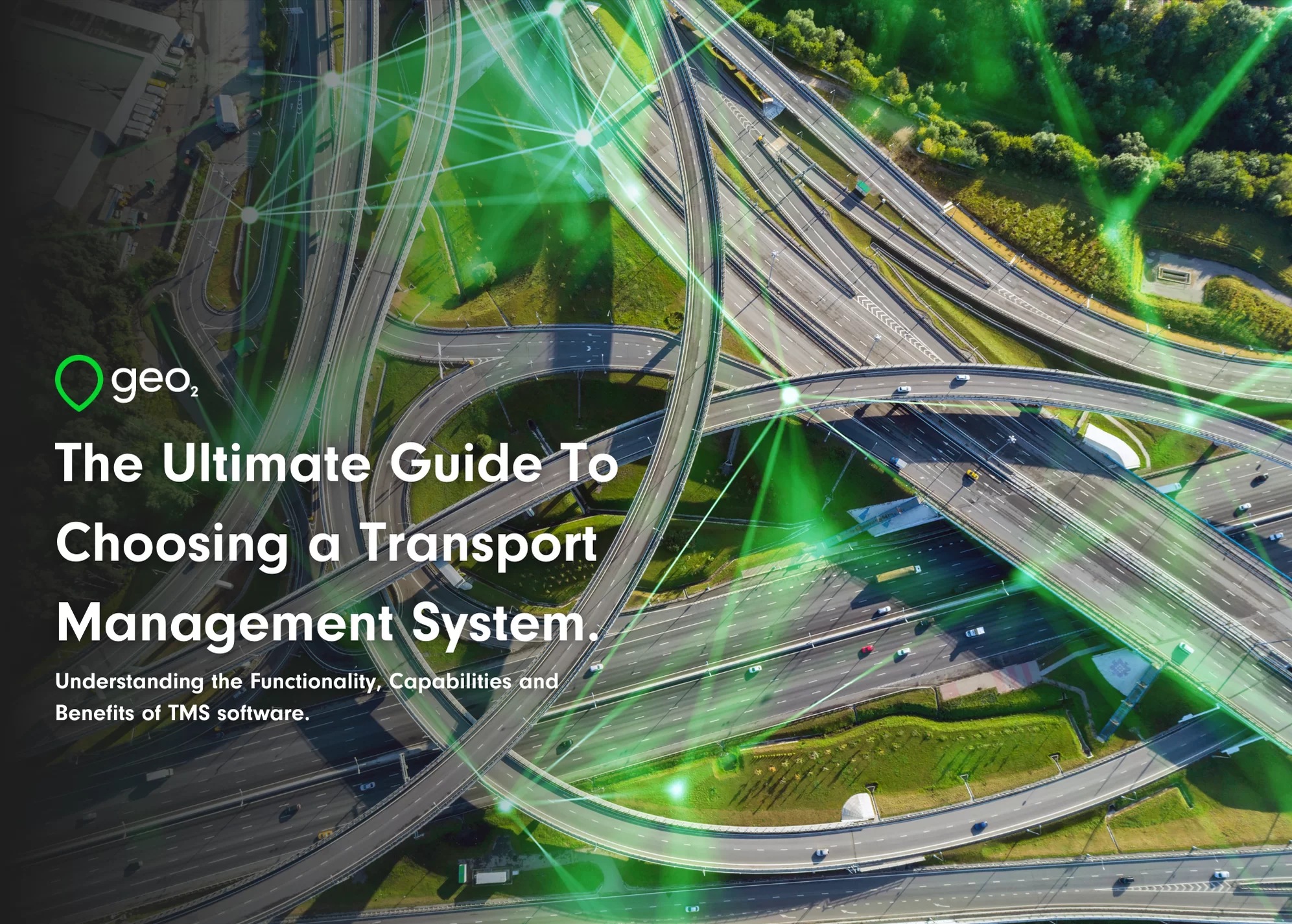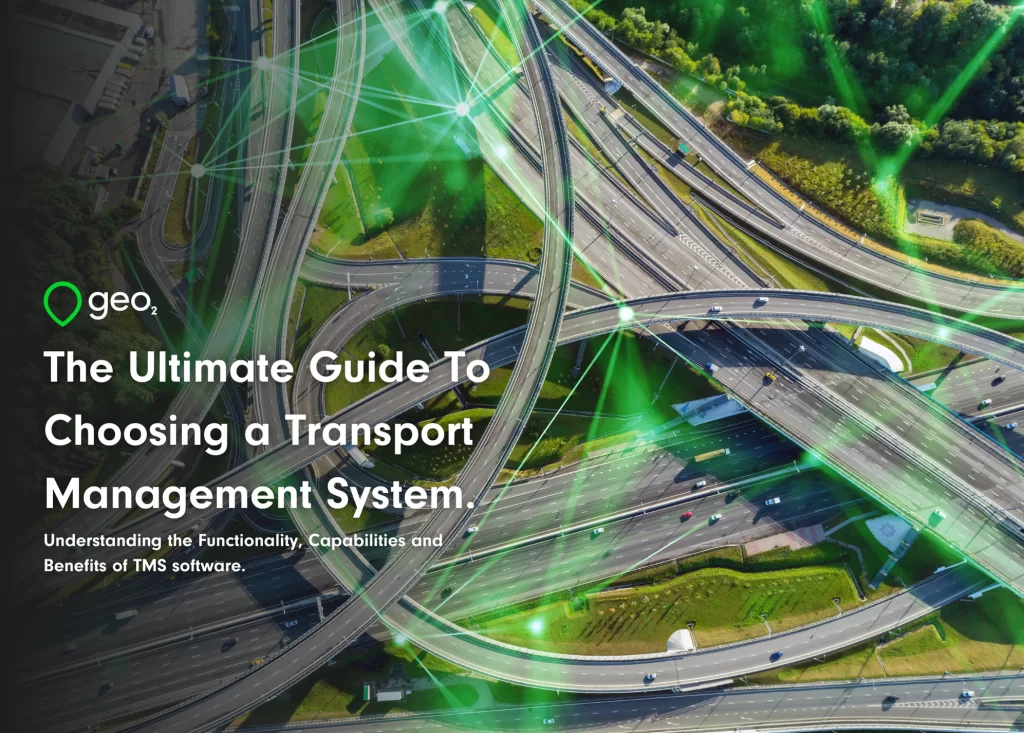 The Ultimate Guide To Choosing a Transport Management System (TMS).
Your choice of transport management system – or TMS – is critical to your distribution operation. It directly influences your ability to deliver goods to your customers accurately, quickly and efficiently. The right solution can enhance transport data visibility, planning and operational efficiency across your fleet and logistics activities.
With rising customer expectations, a robust TMS will help you meet demands for rapid shipping, real-time tracking and easy returns. Plus, it will help optimise your processes, which will power improvements in delivery performance, drive sales and ultimately deliver business growth.
Maybe you are a delivery driver looking for improved routing. Or perhaps you are a growing courier company trying to achieve better profitability by productively delivering your clients' parcels. Or maybe your current TMS no longer meets your needs and it's time to switch to a more comprehensive solution. Whatever your requirements, choosing the right TMS for your operation is critical to your future business success.
This guide will help you to better understand the functionality, capabilities and benefits of TMS software. It will help you define your requirements and provides a framework of steps to follow when assessing providers and TMS solutions.
Download the Free Guide Now.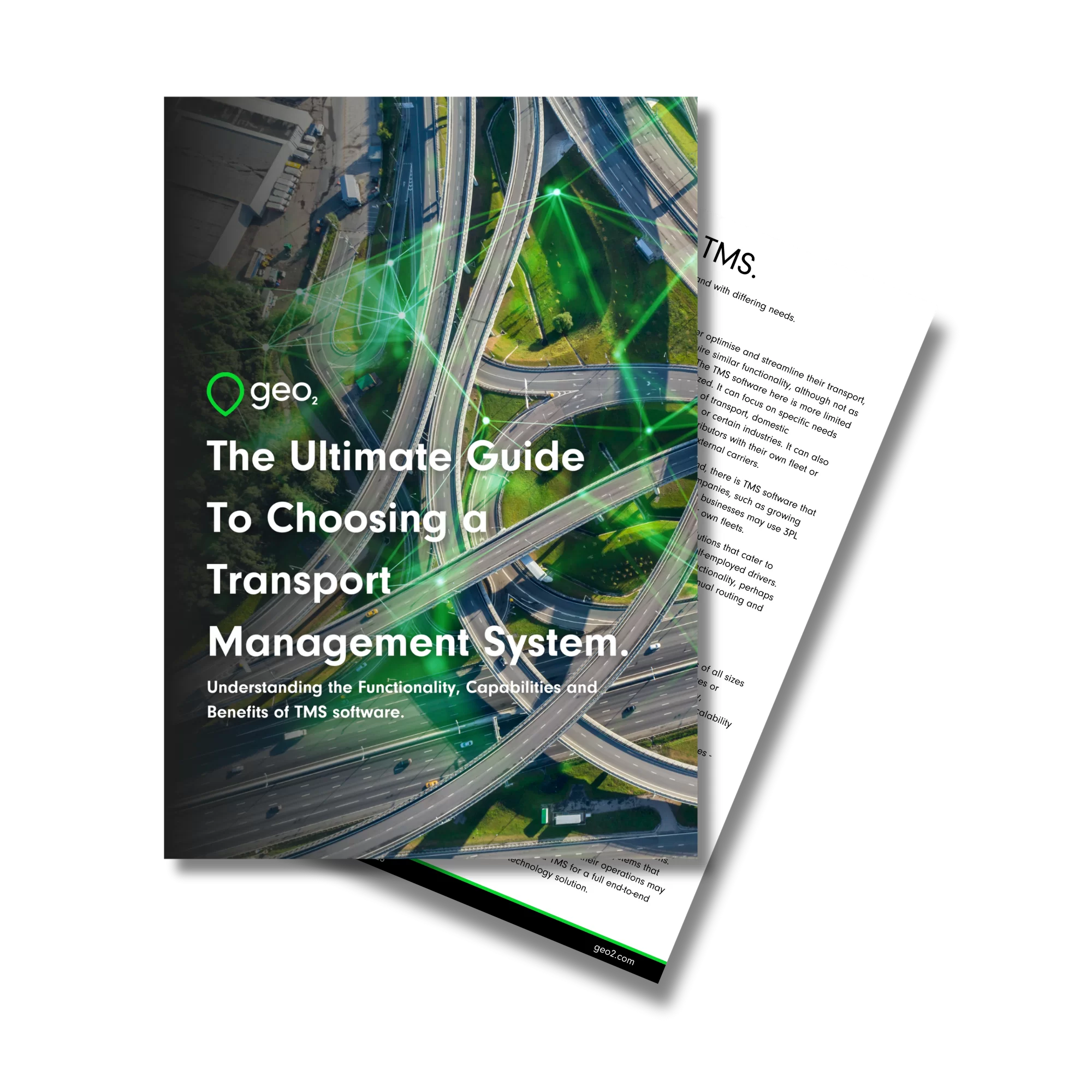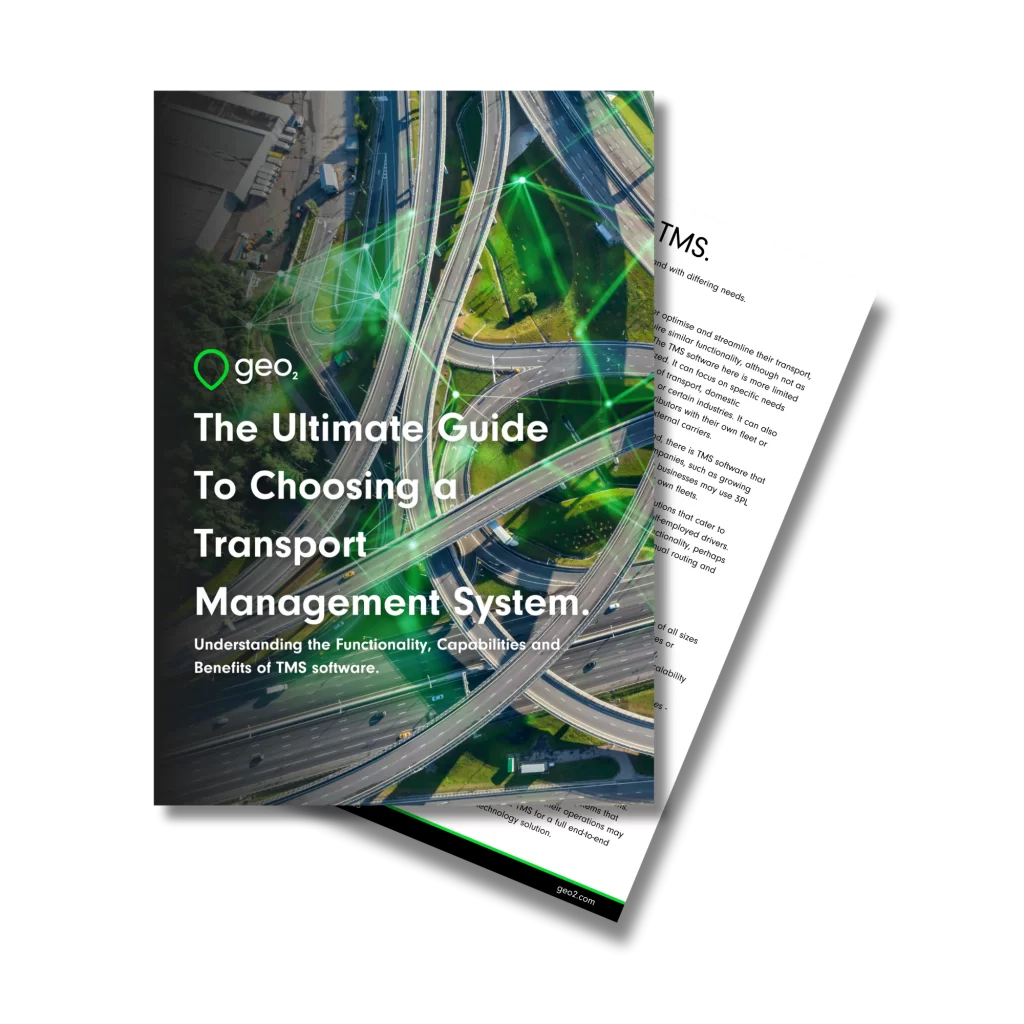 Distribution companies use transport management systems (TMS) to plan, manage, automate and optimise their logistics operations.
A TMS optimises logistics by providing information that supports better decision-making on vehicle allocation and routing. This is done through enhanced visibility into your transport operations.
There are different types of TMS solutions available. Some are basic apps with limited features, while others are advanced software systems with many functions. These solutions can easily integrate with your other business apps.

TMS software is available for companies of various sizes and with differing needs.
TMS According to Business Size.
At the top end of TMS software are the enterprise solutions, used by the global giants of the distribution world. These include large retailers, like Amazon and Alibaba, who ship hundreds of millions of packages a year. There are also 3PL distributors, such as FedEx, UPS and DHL.
These enterprise TMS applications are designed with a full range of functionality to suit the needs of large, global businesses and their highly complex shipping requirements. Enterprise TMS features typically include: freight procurement and sourcing, load planning, route optimisation, carrier and vehicle selection and optimisation, shipment tracking and performance management and analytics. They also provide functionality for multi-modal transport across air, sea, road and rail – or a mix of several transportation modes.
In the middle ground, there is TMS software that caters to smaller companies, such as growing online retailers. These businesses may use 3PL courier services or their own fleets.
To better optimise and streamline their transport, they require similar functionality, although not as complex. The TMS software here is more limited but specialized. It can focus on specific needs like one type of transport, domestic transportation, or certain industries. It can also be used by distributors with their own fleet or those who hire external carriers.
Finally, there are TMS solutions that cater to small delivery firms and self-employed drivers. These have more limited functionality, perhaps just last-mile features like manual routing and scheduling or proof of delivery.
Cloud and On-Premises TMS.
Transport management systems can also be categorised according to how they are used and accessed. There are on-premises and cloud-based.
On-premises TMS solutions are installed locally, on a company's own servers, and are managed by its in-house IT team. These systems are aimed at enterprise level, offering a high degree of customisation and control but they also require significant upfront investment, regular maintenance and in-house resources. Companies with specific security requirements or unique business processes may prefer on-premises TMS.
Cloud-based TMS solutions are hosted on the solution provider's servers and are accessed via the internet. They have lower upfront costs and no maintenance requirements since the provider handles updates and infrastructure. Cloud-based TMS is suitable for businesses of all sizes. However, those with limited IT resources or companies looking for greater flexibility, reduced overhead, cost-efficiency and scalability benefit the most.
Some systems – whether cloud or on-premises – are designed to work seamlessly with other enterprise software systems, such as an Enterprise Resource Planning (ERP), a Warehouse Management System (WMS) or a Customer Relationship Management (CRM) solution. Integration allows for better data sharing, increased visibility and improved coordination across different business functions. Companies with existing software systems that need a TMS to complement their operations may choose to integrate a TMS for a full end-to-end supply chain technology solution.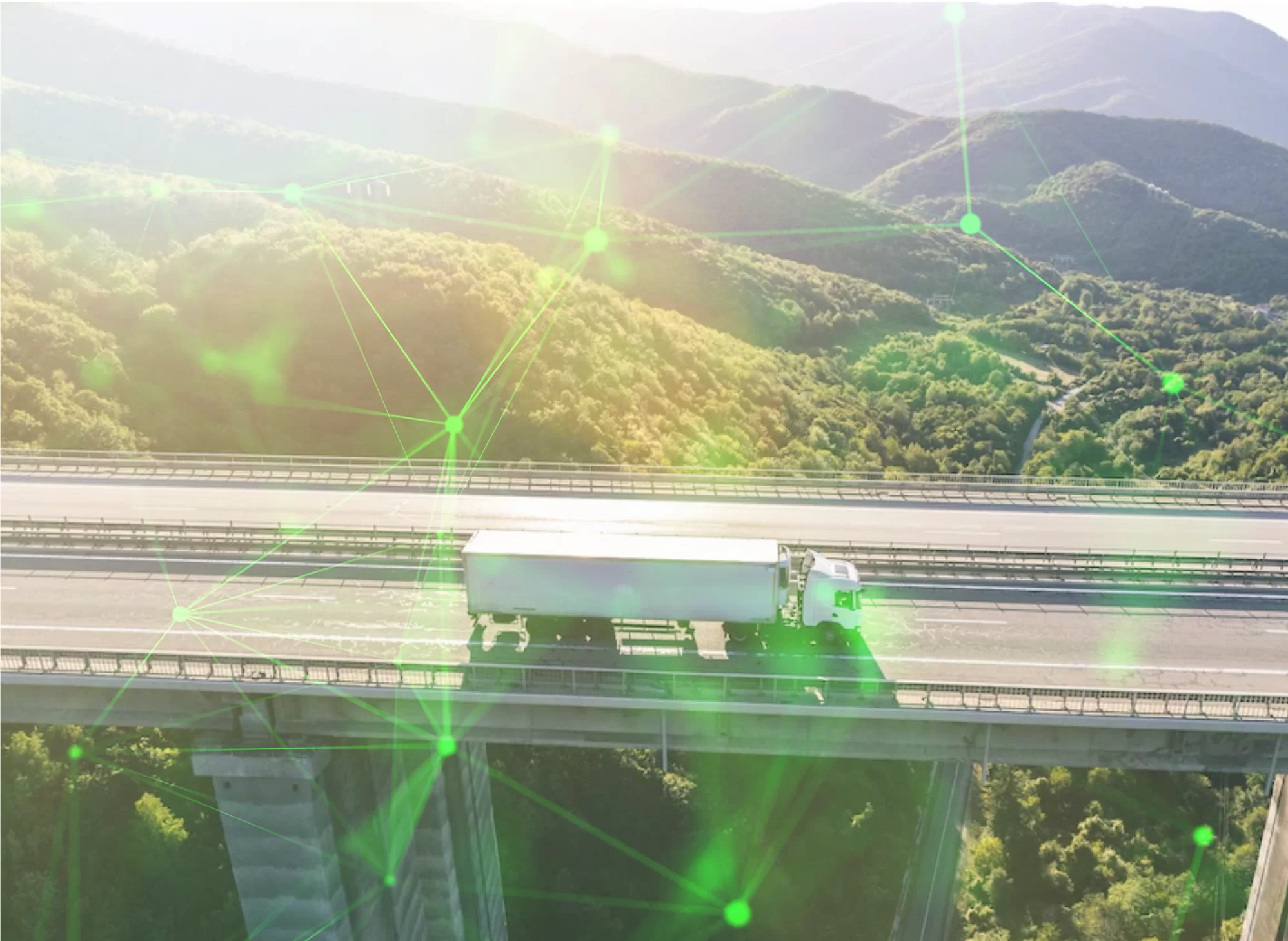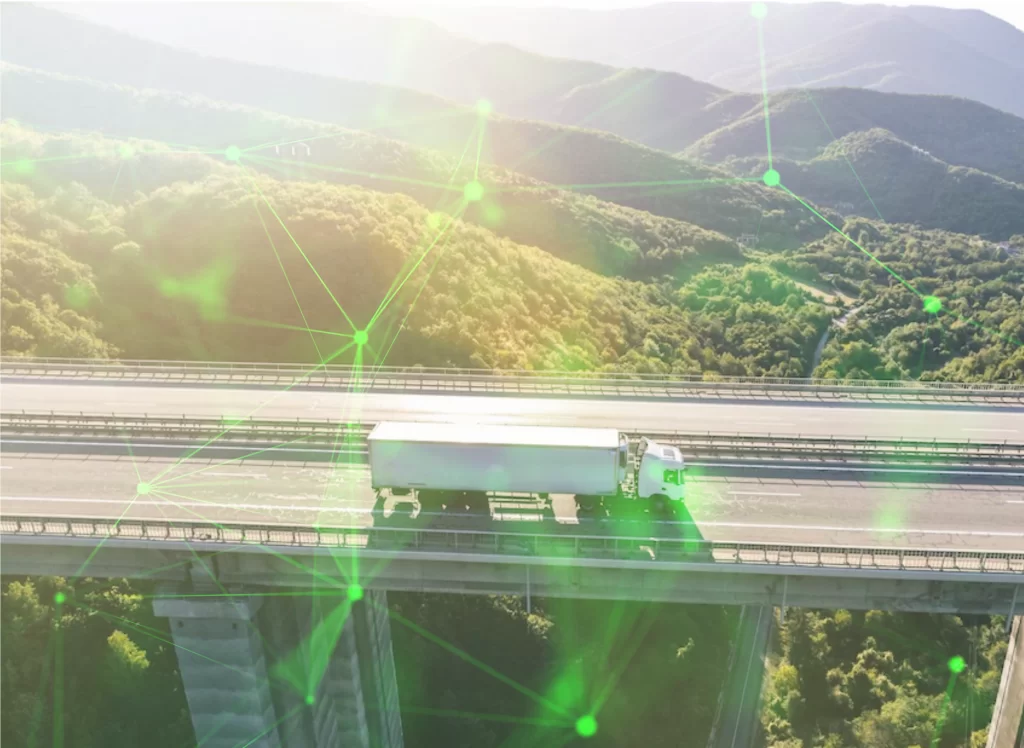 Which Type of TMS is Right for You?
Depending on your specific needs, size and industry, one type of TMS may offer more benefits than another.
The more sophisticated a TMS solution, the more functionality it has and therefore the greater the cost. Plus, costs vary according to how the system is accessed – on-premises or via the internet – and whether you need an integrated solution, perhaps with customisations made for you.
With a wide range of capabilities and pricing, it's therefore crucial to find the right system that caters to your industry, your operational needs and your fleet size. A careful evaluation of your requirements and resources will help you select the most suitable TMS solution.
Defining Your TMS Requirements: What to Consider.
A TMS can bring many advantages, such as route planning and optimisation, real-time tracking for improved visibility, proof of delivery, and integration and automation with other systems. These bring benefits including increased efficiency, reduced errors, improved customer satisfaction and cost savings.
The right TMS will streamline your logistics operations and ensure your customers receive their orders on time, ultimately leading to increased profitability and a competitive edge in the market.
It's important to align your TMS needs with your business objectives, priorities and resources so you can establish what functionality you need and what is superfluous to your operation.
These are the primary aspects you should consider when defining your TMS requirements.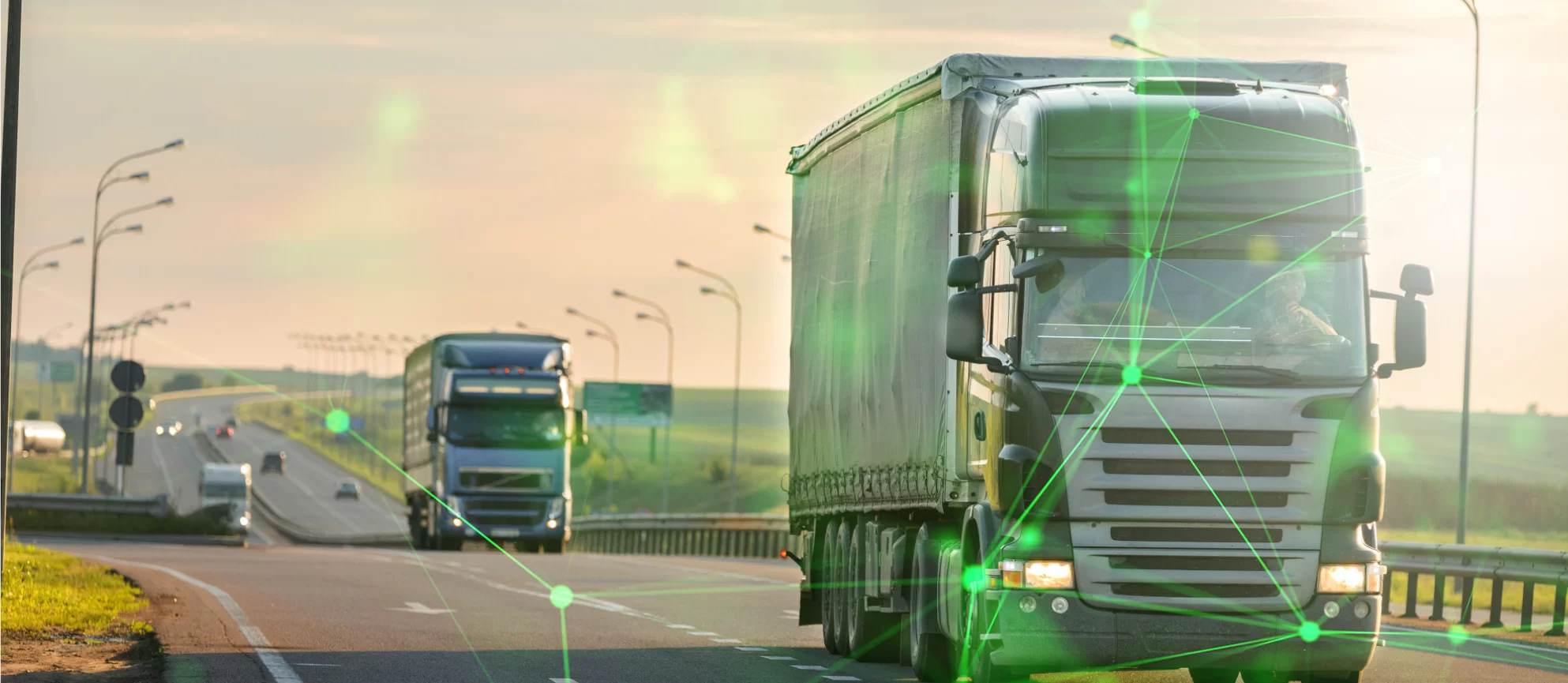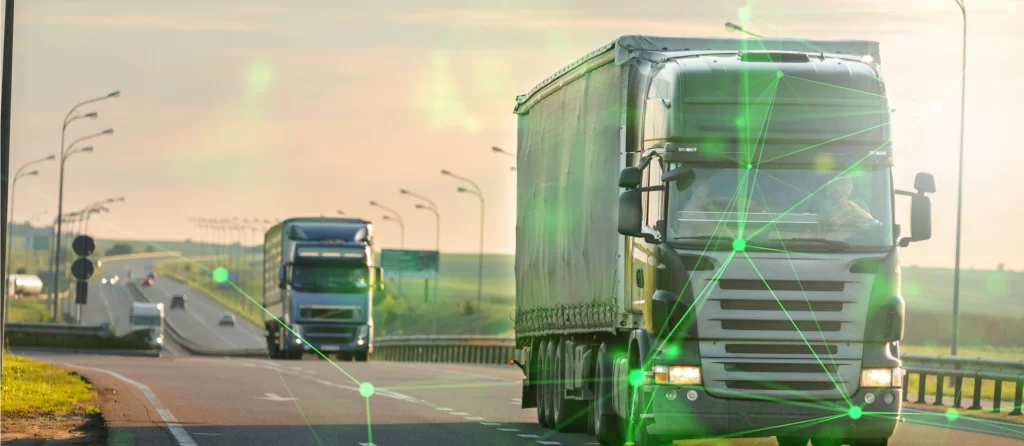 Route Planning and Optimisation.
Automated route planning is a valuable feature if you have your own fleet, as it maps out the most efficient path between deliveries. Advanced TMS software offers route optimisation, which selects the best routes based on a variety of factors.
For instance, you can prioritise the shortest route to reduce fuel consumption or you might select faster roads to ensure timely deliveries. Avoiding tolls and congestion charging zones or prioritising motorways and major roads are also possibilities. Some systems can adjust the route dynamically to avoid traffic jams or road closures. By calculating the most efficient delivery routes, you can save time and money.
Minimising driving time has a direct impact on fuel consumption, which in turn reduces your operation's carbon footprint. By tracking your emissions, you can offset them, which allows you to demonstrate your commitment to the environment to both customers and prospects. Not only does this help improve your company's environmental credentials, but it also shows a commitment to sustainability and responsible business practices.
The number of deliveries you make will influence your choices here. If your staff are spending many hours planning, a TMS that can plot out routes for hundreds of deliveries in just a few minutes will avoid time consuming measures.
Systems that offer optimisation features tend to cost more. So, consider the costs versus the benefits. If you can save time and fuel costs by optimising routes more carefully, evaluate the potential return on investment and determine when you could recover your initial outlay.
Dynamic route optimisation might be a consideration if you make time-sensitive deliveries – for example, where you deliver perishable goods or medicines. Any time-critical deliveries will be severely impacted by unexpected traffic delays or road closures, but with dynamic route optimisation you are more able to ensure on-time delivery in the face of these issues.
Dynamically adjusting routes can also save fuel. If your drivers sit in traffic with their engines idling for more time than is necessary, this can add up to unnecessary expenditure. But by using live traffic information, your drivers can avoid congestion and be mobile for more of their day, ensuring customers get their deliveries on schedule.
If you manage multiple drivers, you might want route optimisation software that can allocate routes dynamically to a driver according to their current location, or to match routes where the load and type of delivery vehicle match, for example, ensuring chilled or frozen goods are routed using the right vehicles.
Route Planning and Optimisation Factors to Consider.
Number of Deliveries
Types of deliveries
Need for specialist vehicles
Time spent planning routes
Save money by optimising
Impact of dynamic optimisation on: driving times, fuel costs, product integrity
Customer service requirements
Driver Devices and Software.
It's vital to equip your drivers with the tools that will help them to do their jobs efficiently. There are various types of devices, each with its own particular features and capabilities.
At the top end, there are in-vehicle devices, which incorporate GPS navigation and vehicle telematics. Or you might consider handheld computers, with in-built barcode scanners or RFID readers, which can be used to scan packages, and screens for capturing signatures. Some also include a camera.
One of the most common devices used by delivery companies is a smartphone. You may choose to provide this yourself, perhaps as a closed platform device. But personal smartphones using specialist apps are perfect where you employ a lot of casual labour or your workforce changes frequently. Smartphones also have GPS and navigation software, along with scanning and communication capabilities, a camera and touch screen to capture electronic proof of delivery and signatures.
Tablets are ideal if you need larger screens, perhaps for more detailed maps and instructions. Again, scanning and navigation is possible, but they usually do not have a phone, so communication with dispatchers or customers is difficult.
Finally, smaller and more convenient devices like wearables are available. There are glasses and wrist-worn devices and can be suitable if your drivers must use both hands when making deliveries.
All devices help drivers do their jobs more effectively and efficiently. They enable drivers to navigate to their destinations, communicate with dispatchers and customers, track deliveries, and optimise their delivery routes, resulting in a better customer experience and more efficient delivery operations.
Deciding on the right device for your business will depend on what you need them for. You may only require navigation and GPS capabilities to direct your drivers to their next locations and to display traffic conditions.
Communication is vital too. This can be done via the driver's phone. However, incorporating it into the device they are constantly using can be more convenient. Using a smartphone app can allow your drivers to send and receive messages or to update delivery statuses and confirm delivery times.
The ability to track and monitor locations can be important. It lets you provide more accurate delivery times for your customers, as well as to monitor driver progress yourself.
Your choice of device will affect efficiency and productivity. Drivers can use an app or software to access delivery instructions, view customer information and record proof of delivery, along with delivery details like time and location.
Driver device factors to consider:
What GPS and telematics devices your vehicles already have
Driver profile: employees or temporary and casual labour
How much information and detail a device needs to display
How you want to capture information when loading a vehicle or looking for packages
Whether drivers need both hands when delivering
What delivery information you want to capture: photos, signatures, barcode scan, time and GPS data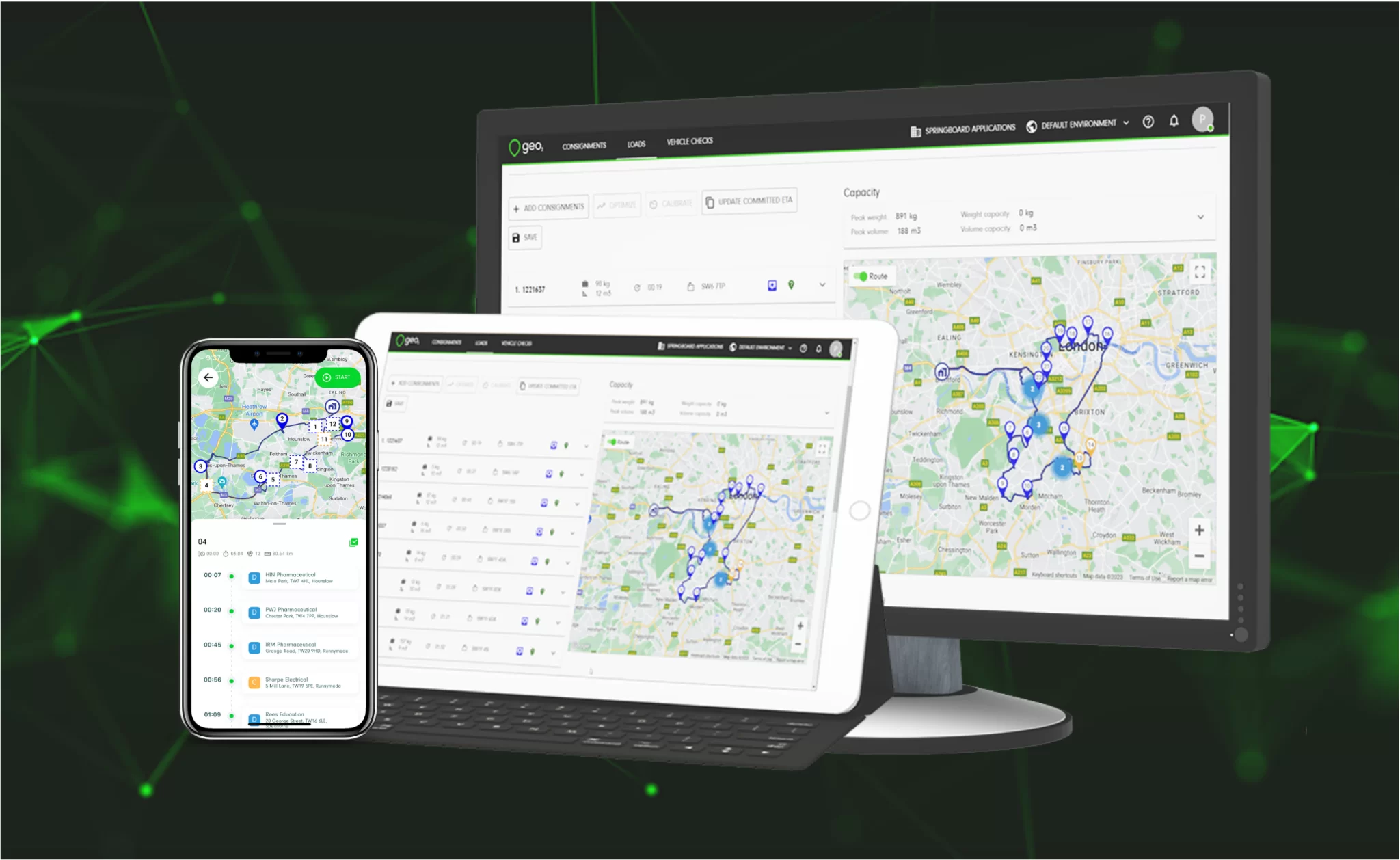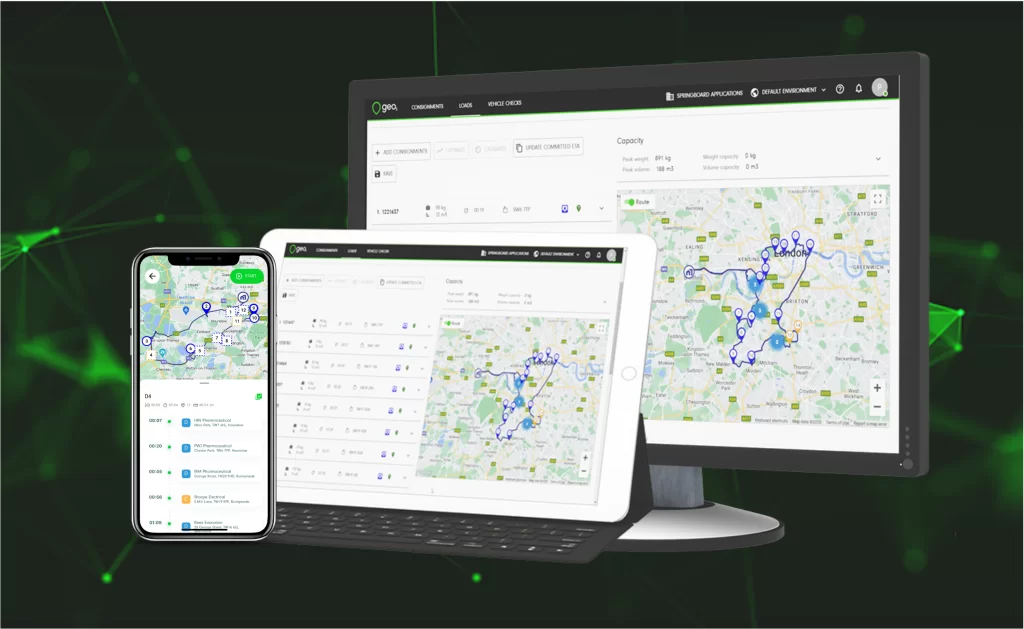 Proof of Delivery, Customer Tracking and Status Updates.
Using a mobile device allows your drivers to capture proof of delivery. This verifies that delivery has successfully been made to the right address or recipient. This can also resolve any delivery issues, by helping customers to track down mis-delivered items, for example. With malicious claims, proof of delivery can absolve you of liability or determine that you are not to blame for damage or loss.
Some regions have strict regulations about the delivery of some pharmaceuticals and other healthcare products. Failure to provide adequate proof of delivery may result in prosecution or fines.
There are several methods by which your drivers can document proof that a successful delivery has been made. These include: obtaining electronic signatures, taking photographs, recording GPS location data and capturing delivery date and time. Additionally, drivers may use apps or software to scan barcodes and QR codes or to add reference notes.
Upon delivery, the TMS software can automatically update your system. In sending the notification, the shipment record is updated and this can also trigger an automatic SMS or email to the customer. This message not only alerts the customer that delivery was successful, but you can also tailor the message to include links requesting feedback or to direct your customers to user guides, warranty information and other instructions.
To enhance the customer experience further, you may want to use this capability to provide delivery tracking and confirmation for your customers. They can track their orders in real time, with the ability to see the location of their shipment on a map, along with estimated delivery times, so they can plan their day around a scheduled delivery without needing to wait around for it to arrive. This level of insight enhances satisfaction and can make customers feel more confident about you as a distributor or delivery company.
Proof of delivery, customer tracking and status updates factors to consider:
Proof types required: photographs, signatures, time and date stamps, barcode scans
Regulation and compliance needs
Notifications and status updates requirements
What customer tracking you want to provide
Post-delivery customer service options
Choosing a TMS that enables you to track your fleet in real-time gives you precise visibility into your deliveries from the point of despatch to arrival at its destination. This gives you the data with which to make informed decisions and effectively monitor your shipments.
GPS technology lets you see the real-time location of all your vehicles. This can help you amend routes – either manually or automatically – and it ensures that deliveries are completed on schedule. You can also monitor driver performance, including driving habits and adherence to delivery schedules. This can help you identify areas for improvement and implement training or incentives to improve performance and compliance with your operating procedures.
Monitoring the location of your vehicles and deliveries can reduce the risk of theft or loss, helping safeguard your assets. For example, if one of your drivers deviates from a planned route or stops in an unusual location, real-time tracking can alert you to this behaviour. If you believe it indicates a potential security threat, then you can take action to investigate the situation and mitigate any risks.
Similarly, if a vehicle is stolen, real-time tracking can help you locate it and recover your missing shipments quickly. This can reduce both monetary loss and minimise the disruption to your delivery operations.
Vehicle checking factors to consider:
Fleet size
Types of vehicles
Vehicle maintenance and repair costs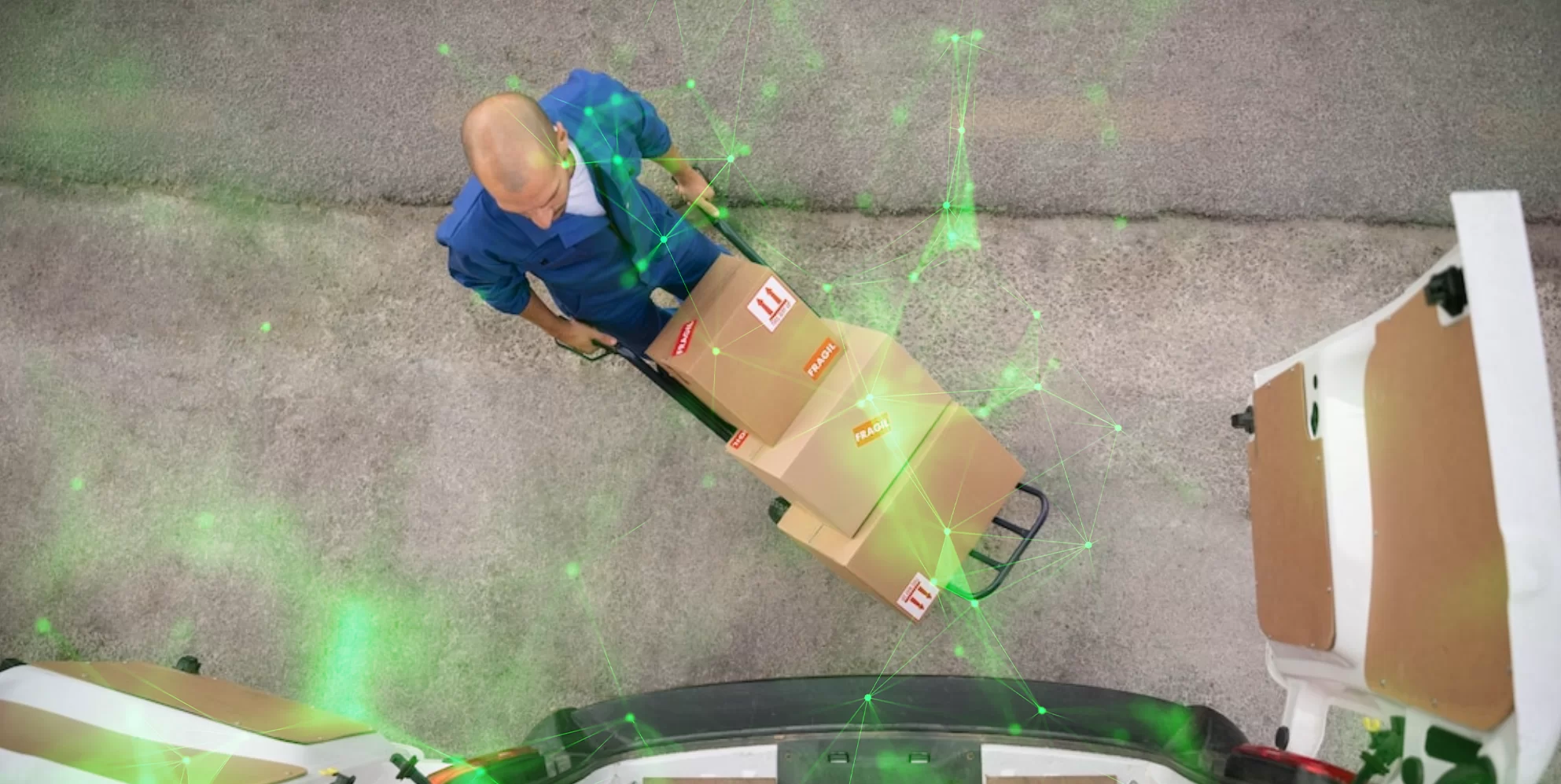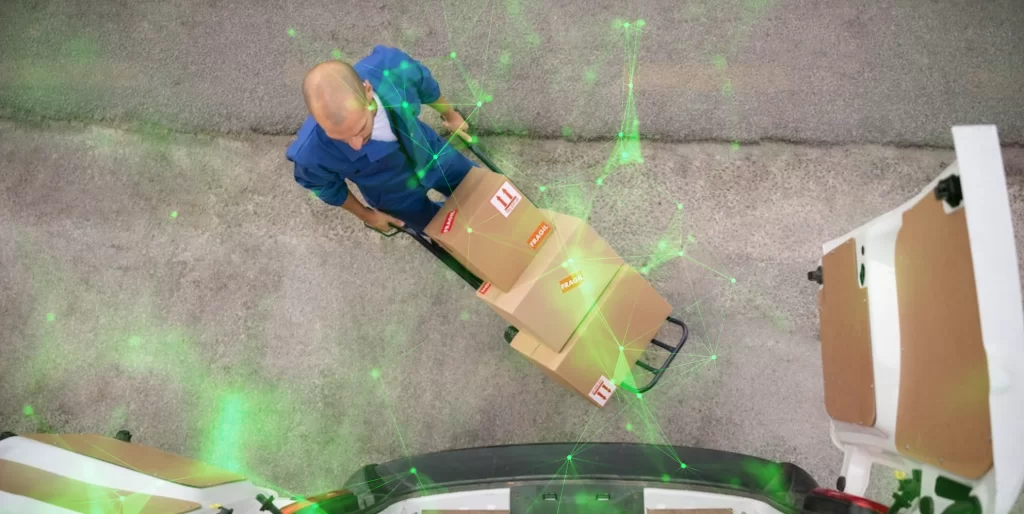 Order and Delivery Management.
Order and delivery management within a TMS typically involves features to help you plan, schedule and track deliveries, as well as manage your orders and other critical aspects of your delivery operation.
Integrating a transport management system with your ERP or warehouse management system (WMS) can streamline workflows by automating tasks. This reduces errors, for example by ensuring the delivery details do not have to be rekeyed, which risks the user making mistakes. In this way, there is less chance of incorrect orders or missed deliveries, which can be costly mistakes.
You may have more complex operations to manage, such as fleets based out of multiple depots or a range of different vehicles with different load characteristics. Software that can handle this complexity will help streamline your operations, reducing the time and resources required to manage orders and deliveries. This will increase your efficiency, reduce costs and improve your profitability.
Order and delivery management factors to consider:
Order volume and complexity
Delivery locations and distances
Integration with existing systems
Fleet size and characteristics
Number of warehouses or depots
Vehicle Load Planning and Optimisation.
In vehicle load planning, the TMS analyses the dimensions and weight of each shipment and determines the best vehicle to allocate them to and the optimum way of arranging them inside, aiming to minimise wasted space.
Vehicle load planning and optimisation maximises the number of orders that each driver can carry. This can improve delivery efficiency by reducing the number of vehicles you need to complete your deliveries. This saves on driver and vehicle costs and also reduces fuel consumption.
Alternatively, by maximising each route, you can increase the capacity of your operation, enabling you to handle a larger volume of orders and therefore either make more of your own deliveries or take on new clients.
Proper load planning can also help to prevent accidents as it ensures that goods are transported safely and securely.
Vehicle load planning factors to consider:
Number and size of orders
Transporting the type of goods
Vehicle and driver costs
Vehicle capacities
Number of stops and routes
Delivery time windows
Driver and equipment availability
Loading and unloading constraints
Carrier Integration and Management.
If you don't run your own fleet and instead use third-party logistics, your carrier choices greatly impact your operation. Your chosen carrier will determine how quickly your customers wait for their orders and how carefully they are delivered.
You may also want to base your selection on other criteria, such as the weight or size of the parcel, the delivery destination or whether it requires specialist transportation or certain temperature and humidity conditions during transit.
Speed of delivery and cost are often the deciding factors, though. Different carriers charge different rates for the same jobs, and the cost affects how much you therefore need to charge your own customers. Choosing the best carrier for your orders will limit the squeeze on your profits.
A TMS can help your selection based on all these considerations, even automating the selection where the order meets pre-agreed criteria. This helps you reduce your shipping costs and get the best rates, even if carriers change their fees dynamically.
In managing multiple carriers, it's best to integrate your WMS and TMS software with theirs. This speeds up and automates processes. As well as selecting the most appropriate carrier, through integration you can tailor labelling and packing to each carrier's requirements and can automatically generate customer pricing and create shipping documents.
Carrier management factors to consider:
Number of deliveries you outsource
Number of carriers you work with
3PL delivery expenditure
Carrier selection and qualification criteria
Integration with carrier systems
Communication and collaboration capabilities


Monitoring your delivery operations allows you to gain valuable insights into your business so you can quickly identify issues and areas for improvement – with the aim of optimising your services.
A TMS can provide real-time monitoring and reporting on key delivery metrics, such as the number of deliveries made on time, order accuracy and customer satisfaction ratings. Through performance monitoring and data analysis, you can track delivery data and identify patterns and trends that can inform your decision-making.
TMS software usually has predefined KPIs and dashboards that you can use to track your delivery performance to see where you need to take corrective action. These are typically customisable too, so that you can focus on the KPIs that are most important to you.
Some standard logistics metrics you might want to track include:
Deliveries: number made, delivery on time/in full/on time in full, average delivery time, order accuracy, packages damaged, time at each stop, transit time to distance,
Driver performance: deliveries made, time spent loading/driving, customer ratings and feedback, telematic data
Financial: average cost per delivery, fuel costs, vehicle maintenance costs,
Fleet data: fuel efficiency, vehicle capacity utilisation, number of defects/breakdowns, average maintenance downtime
Environmental: use of packaging materials, CO2 emissions, fuel consumption, carbon footprint
Customer satisfaction: customer satisfaction score (CSAT), net promoter score, number and percentage of complaints, qualitative feedback, ratings
Tracking KPIs gives you the ability to respond to data, enabling a continuous improvement approach. This helps you to remain competitive and garner greater success over time.
Reporting and analytics factors to consider:
Which metrics and KPIs you track
Customisable reporting and dashboards
Real-time data visualisation
Integration with other systems
Predictive analytics capabilities
User-friendliness and accessibility
Internal Company Considerations.
Internal company factors can have a significant impact on the functionality and effectiveness of the TMS that you choose. Your choice will be influenced by your company size and culture, the existing processes and systems that you use, your available resources and your business goals.
TMS technology can be deployed on-premises or accessed via the cloud. This decision is often fundamental to a company's infrastructure capabilities.
If you are a larger business, with an established IT department and knowledge about hardware – and perhaps if you have some specific security needs – you will be more open to running your own servers and on-premises software.
If you are a smaller company, you will prefer the less maintenance-intensive approach that cloud-based systems afford.
For individual drivers, a routing and proof of delivery app may be entirely sufficient.
It's also important to consider which other systems you want to integrate with your TMS. Integration with your ERP, WMS, CRM and other supply chain software unlocks the potential of your full technology stack, enhancing automation capabilities, speeding up processes and workflows and improving visibility of your end-to-end distribution operation.
For example, a TMS can take customer and order data directly from your ERP and product information from your WMS. Once the delivery is successfully made, the TMS can update records in your other systems. This seamless data transfer ensures accuracy and eliminates redundancies. Other actions can also be automatically triggered, such as issuing invoice and updating stock levels.
You may also want to integrate your TMS with your trading partners or 3PL providers – for improved automation and ease of trading. If you use external carriers, you will want to at least integrate with their systems via API to receive delivery pricing and availability information.
The number of potential users you will have, along with their technological literacy, may also dictate the sophistication of software you want to consider. Plus, consider whether you will want a mobile app or whether the software needs to integrate with other devices, like handheld scanners or ruggedised computers.
To make sure that your chosen TMS offers a feasible and realistic solution, it's important to match it to your business.
Some TMS solutions have industry specific features. For example, if you distribute healthcare products or food and drink, you may want software that can help you to monitor and track temperature, or which can log serial numbers, batch numbers and expiry dates.
For general functionality, you need to choose a TMS that fits with the general size and complexity of your operation. It needs to be able to cope with the number and locations of your depots, the number of orders you deliver, which transport modes you use, the types of customers you deliver to and the business processes you follow.
Also, consider how long you aim to use if for. Do you need it to be flexible and scalable as you grow – or will it just be used for the next few years? The best use of resources is to choose a solution that will last you through the next 5-10 years, so look at both your current and your future needs. A solution that will grow alongside you and accommodate changes in your business may make the most sense.
However, it's just as important to consider what you don't need in a TMS. Paying for capabilities that you won't use may be superfluous. If the system itself is easily scalable, it may be better for your business to only invest in what you need now and aim to build from there as you grow.
In considering all these factors, you can be sure to choose a TMS that is in alignment with your business goals and which will support your overall strategic interests.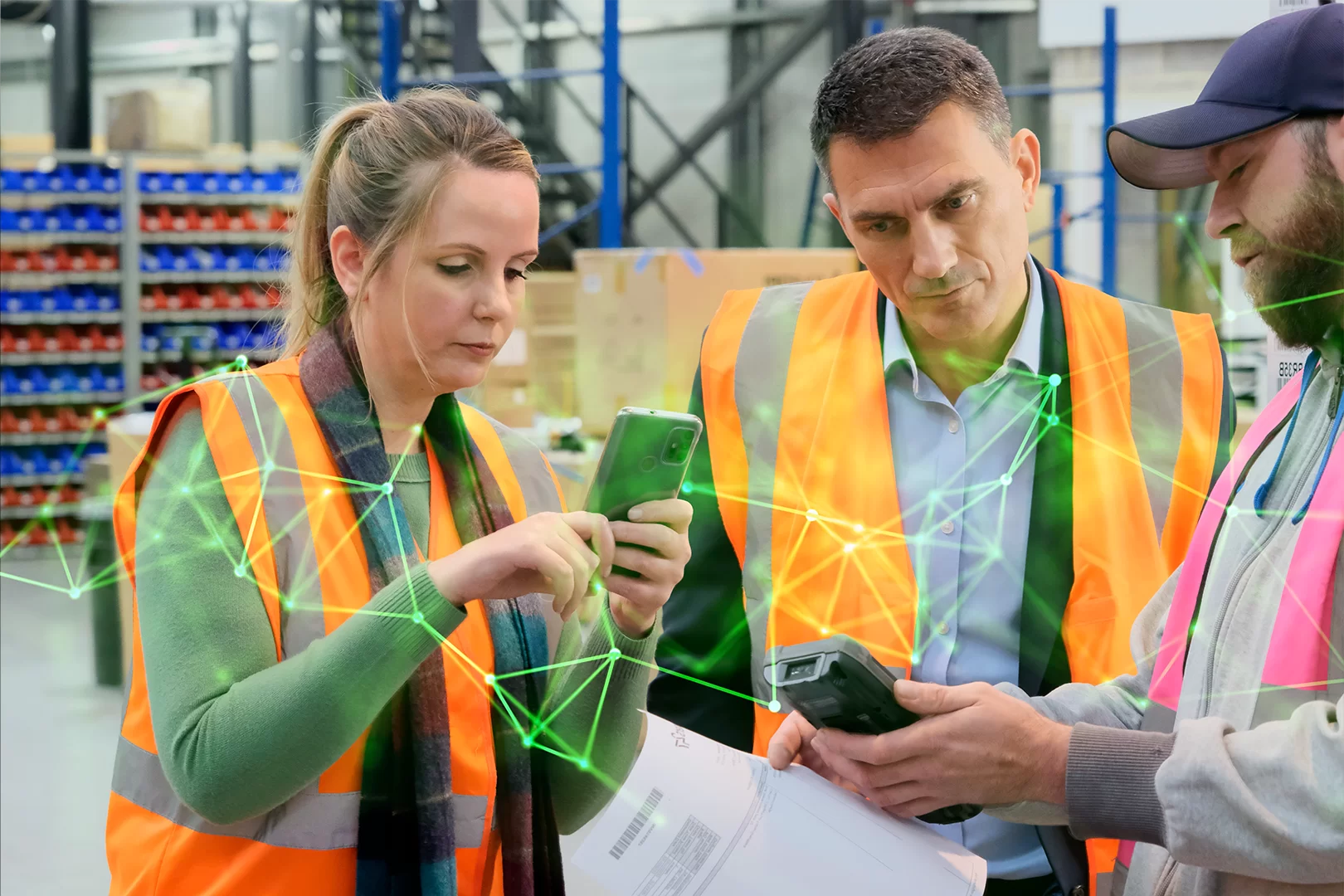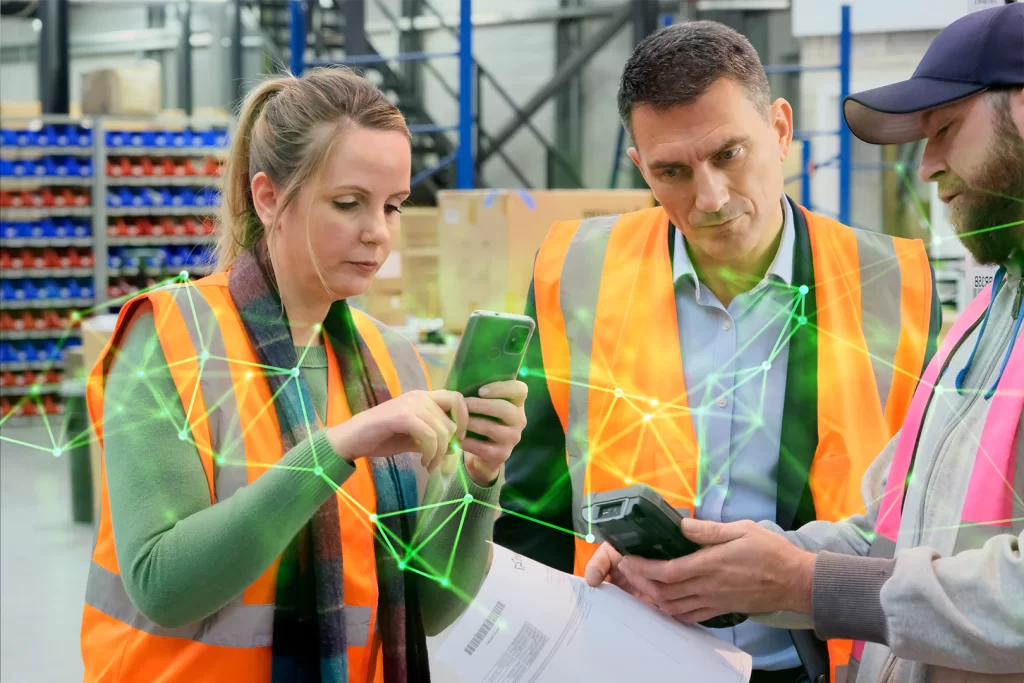 In terms of resource requirements, the essential consideration is budget. TMS solutions can vary widely in price, so how much you have to spend – or want to make available – will dictate the type of system you are able to procure.
The initial outlay will depend on your platform choices, but might include hardware and infrastructure, software costs, consultancy and development fees for data migration, customisation and integration.
After these upfront costs, there will be annual fees, like software licences or subscriptions. Cloud software is typically upgraded and maintained within the recurring subscription fee, but other software will be subject to maintenance fees and upgrade costs.
You should also consider whether you will need to budget for training, both initially and when you onboard new employees.
When budgeting for a TMS, you should consider the potential ROI associated with your chosen solution. To calculate this entails estimating tangible returns, such as reduced fuel and lower vehicle maintenance and labour costs. But you also need to gauge the impact of less tangible savings, such as those that come through greater order accuracy, increased efficiency and improved customer satisfaction.
By considering the potential ROI of a TMS, you can determine its overall value and decide if the investment is worthwhile. Although bear in mind that the intangible value you get from a new system may even be greater than its projected financial viability and you could be getting much more value than just a monetary return on the price you are paying.
Internal factors to consider:
Technology
Existing IT infrastructure
Technical expertise and resources
Scalability and flexibility
Integration with existing systems
Training and support requirements
Security and data privacy
Future technology roadmap
Number of users
Company:
Industry-specific requirements
Customer demands and expectations
Regulatory compliance
Supply chain complexity
Growth and expansion plans
Strategic objectives and priorities
Budget and ROI:
Total cost of ownership
Return on investment (ROI)
Cost-benefit analysis
Cost savings potential
Implementation and customisation fees
Upgrade, maintenance and support costs
5 Steps to Follow When Choosing a TMS.
Using the considerations above, you can now proceed to put them into practice. Follow these five steps to choose the best TMS for your business.
1. Define Your Objectives.
First you need to establish your goals. Consider what you want the TMS to deliver for you and what existing issues you want it to address.
Your objectives may be quite general at first – such as aiming to reduce transportation costs, improve customer service, increase efficiency, enhance visibility and increase profitability. But it's always better to refine these and set more specific, measurable and quantifiable goals. These ensure you specify precisely what you are looking for and are more tangible, allowing you to measure if you have achieved them.
As part of this process, you also need to set budgets and realistic timeframes for assessing software solutions and for the implementation of the project. If you are a larger business undertaking a comprehensive review, then you will want to set up a project team and assign initial responsibilities.
Your internal company considerations (see above) are useful in defining your objectives and can provide a great deal of input at this stage.
2. Determine Your Feature Requirements.
At this stage, you want to gather internal data about your operation and use it, along with the other considerations in this paper, to carefully scope out your requirements and decide which functionality you require.
An initial step might be to appraise your existing systems and processes to identify the pain points in your current software or ways of working. Certainly, you should identify any problem processes. These might be ways of approaching something that have been cobbled together over the years or which have been shoe-horned to fit your software, rather than being the most practical or logical ways of working.
You should then undertake a detailed requirements gathering process to build a list of the functionality that you require from the TMS. You can list this by priority, highlighting which aspects are essential and which are optional.
You should also consider your likely future needs. Anticipating your company's future growth and requirements will ensure you specify a TMS that is scalable and will stand the test of time.
Again, don't forget to detail what you don't need in a TMS. This may be important later if you need to eliminate a TMS from your list. Paying for features you don't need, even if the rest of the system fits your requirements, could be a waste of resources and may not provide a good return on investment for your business.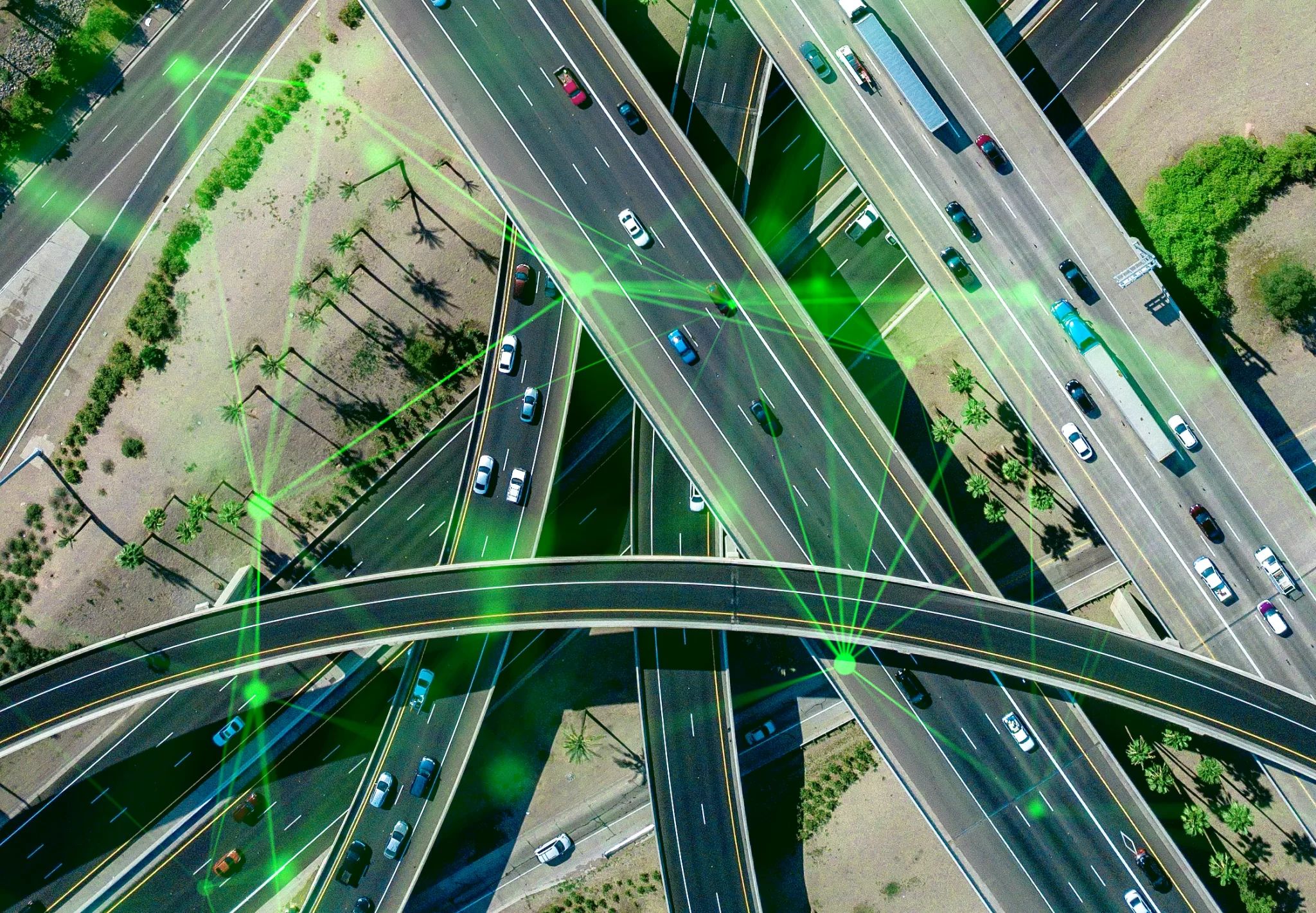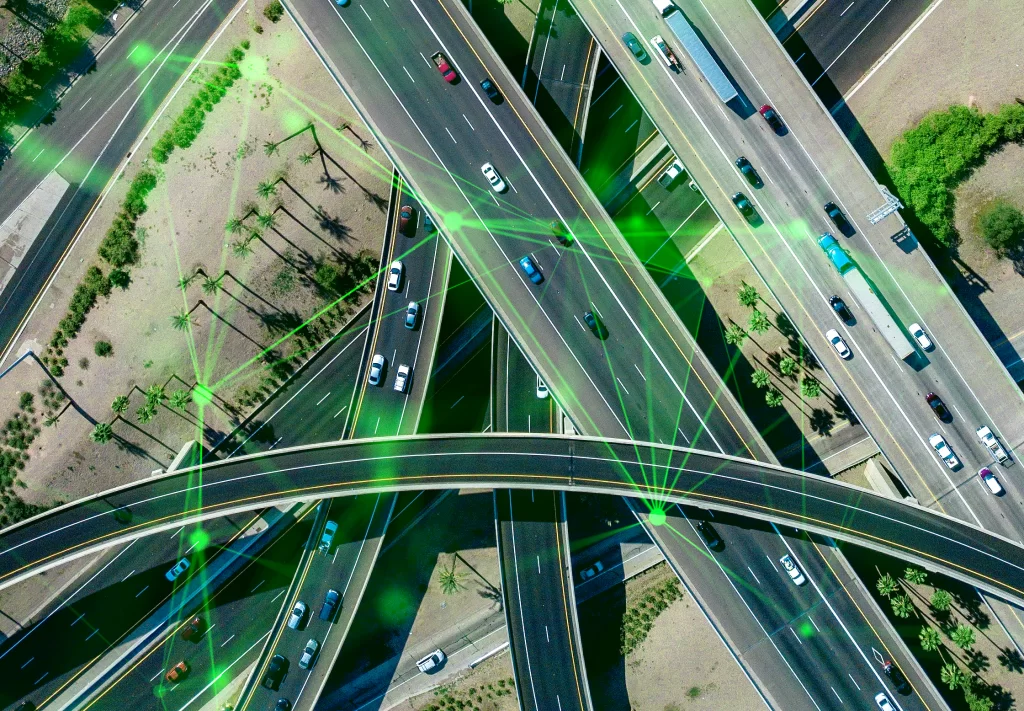 3. Evaluate Providers and Platforms.
The next step is to assess TMS providers and platforms using your features requirements. You need to check which systems have the features you want, within your budget.
You also need to consider the provider or company behind the platform too. Research their experience and background, how long they have been in business, what their investment into the product has been and what roadmap information they provide.
You may be happy with an app that works out of the box with no changes needed, but if you require customisation or integration development, check if these are services they can provide.
Establish what training, support and maintenance the provider offers. Is training and onboarding included? What are the terms of the service level agreement for support and maintenance? How responsive is their offering and do they have a customer service desk for resolving any issues?
Check out which industries their customers are in and read their case studies. If you can't find all the information you need online, then plan to meet potential providers at exhibitions. Here you can gain a better understanding of their approach, their people and their qualifications.
This stage may result in a long list of suitable TMS solutions. It's best though to cut that right down – a maximum ideal number would be a shortlist of three.
4. Get Costs and Evaluate the Software.
For those on your shortlist, it's time to get some accurate costs.
A large company with complex customisations may prefer to prepare and send out a formal request – an RFQ. But for simpler requirements, and especially on cloud-based platforms, the pricing will be subscription based and will depend on the number of users.
Next you will want to evaluate the software itself. Most providers will offer a way for you to try out their solutions. This might be a sandbox environment where you can use your own data and examples, or a comprehensive demonstration or even a free trial of the platform.
You and your users should test the software to see how it fits with your business processes and operational needs. You can also see if there is a fit in terms of user interface, dashboard presentation and overall feel of the system.
5. Choose the Best TMS for Your Business.
Once you have compared features, evaluated pricing and tested the software, you should be in a position to make your choice.
It's time to place the order. Congratulations! You're signing up to greater efficiency, improved delivery performance and future business growth.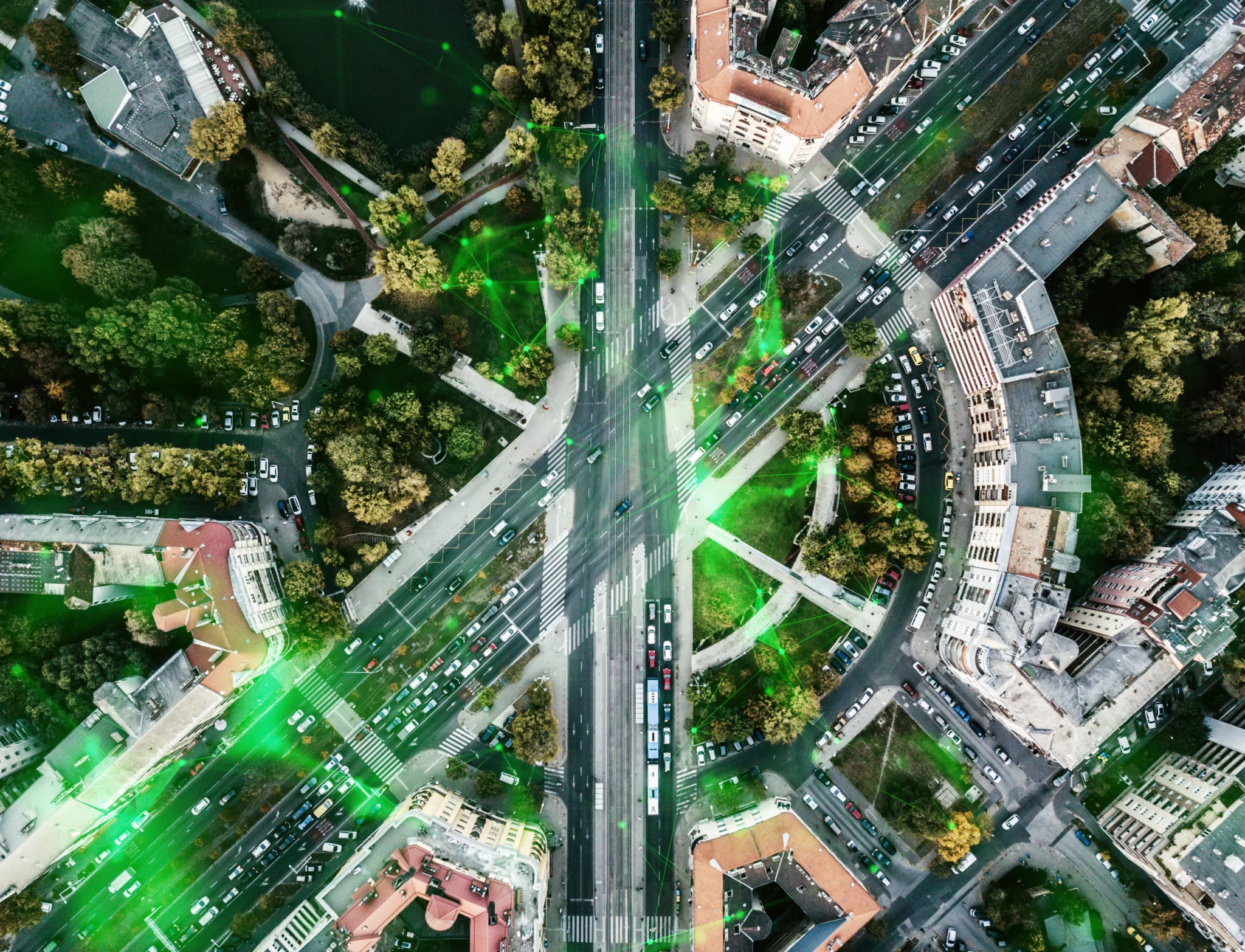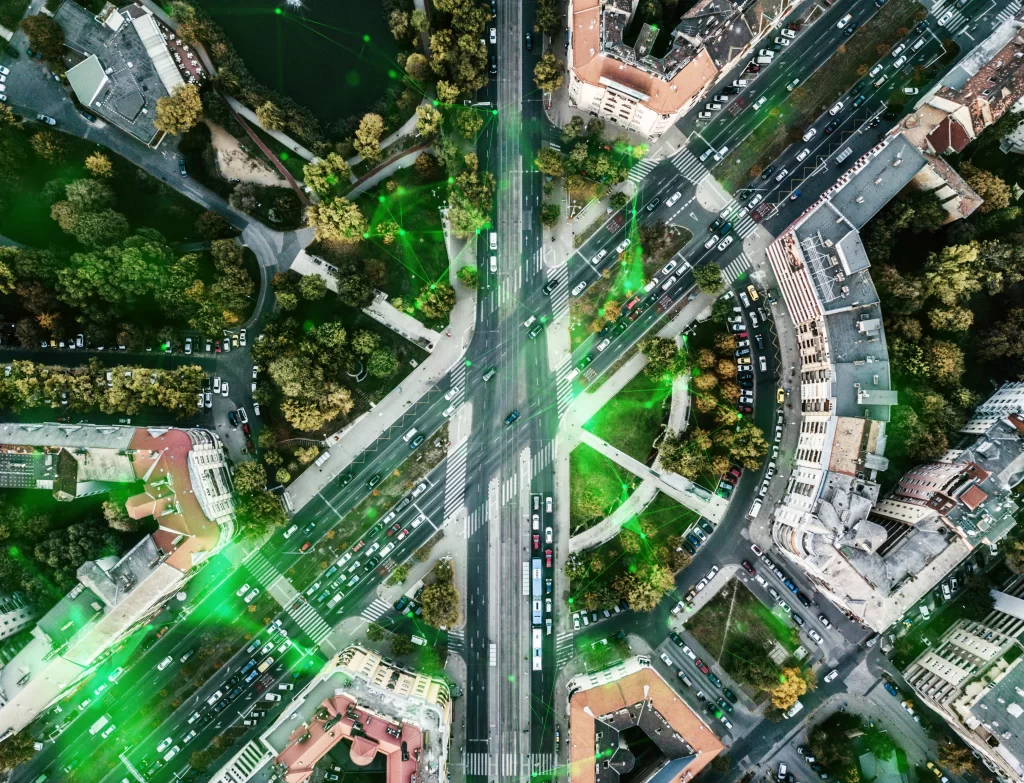 Making the Right Decision.
There is much to consider when it comes to choosing a TMS and making the right decision is critical.
Choosing the right TMS directly affects your ability to deliver goods quickly and efficiently to meet rising customer expectations.
The right TMS will optimise transportation planning and route optimisation, provide real-time tracking and delivery updates to customers and improve overall delivery process performance and customer satisfaction. These benefits, together with optimised and automated processes, can drive sales and ultimately improve business profitability.
With an understanding of TMS functionality, capabilities, benefits and how to assess providers and TMS solutions, you can now proceed to choose the best TMS to provide all this for your business.
Geo2 is a cloud-based system, with an app and web platform that was developed by Springboard Applications, a subsidiary of Balloon One.
It is a scalable system that can be used by a wide range of businesses, from independent delivery drivers, right up to enterprises and 3PLs that manage their own fleets.
Here is a summary of the main features and benefits:
Sophisticated route planning and optimisation
Cloud-based system accessible via the web
Mobile driver app (Android and iOS)
Proof of delivery
Status updates and notifications
Real-time fleet tracking
API for integration with ERP, WMS and other supply chain software
Fully scalable
Subscription-based pricing
Free version for single users
Geo2 is designed to help you make the most deliveries in the shortest amount of time, while minimising costs and fuel consumption.