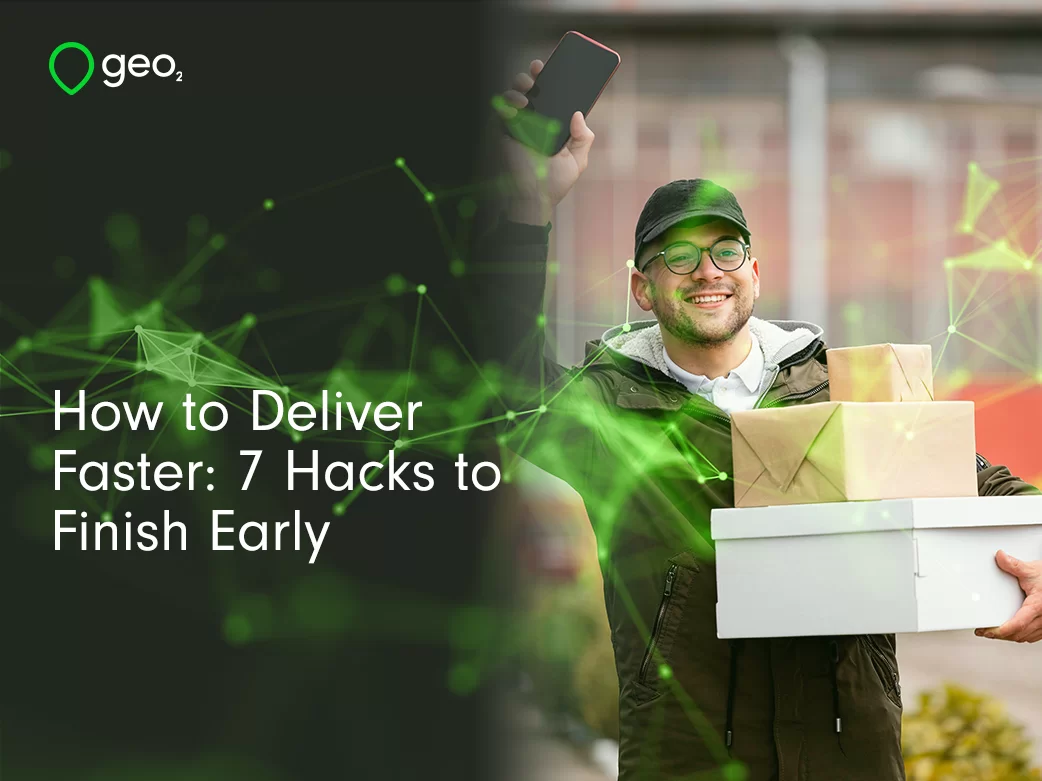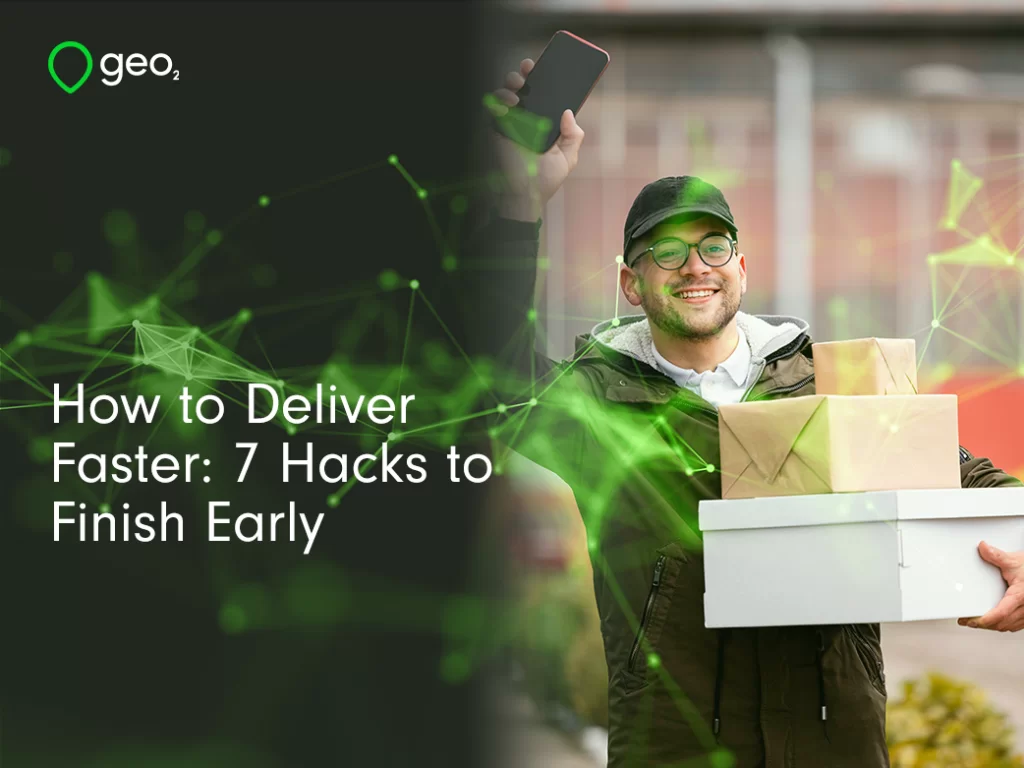 How to Deliver Faster: 7 Hacks to Finish Early.
Whether you're an independent driver or a distributor managing your own fleet, delivery delays impact you. If you fail to deliver quickly, you'll receive complaints and poor reviews from unhappy customers and it can damage your reputation and affect future business.
All sorts of issues can slow you down, from a broken-down vehicle blocking a dual carriageway to dealing with a randomly loaded van that leaves you unable to locate the right package.
Here are seven hacks to help you – or your drivers – get through your deliveries more quickly and even finish your delivery routes early.
Need help choosing a TMS?
Download the Free Guide Now.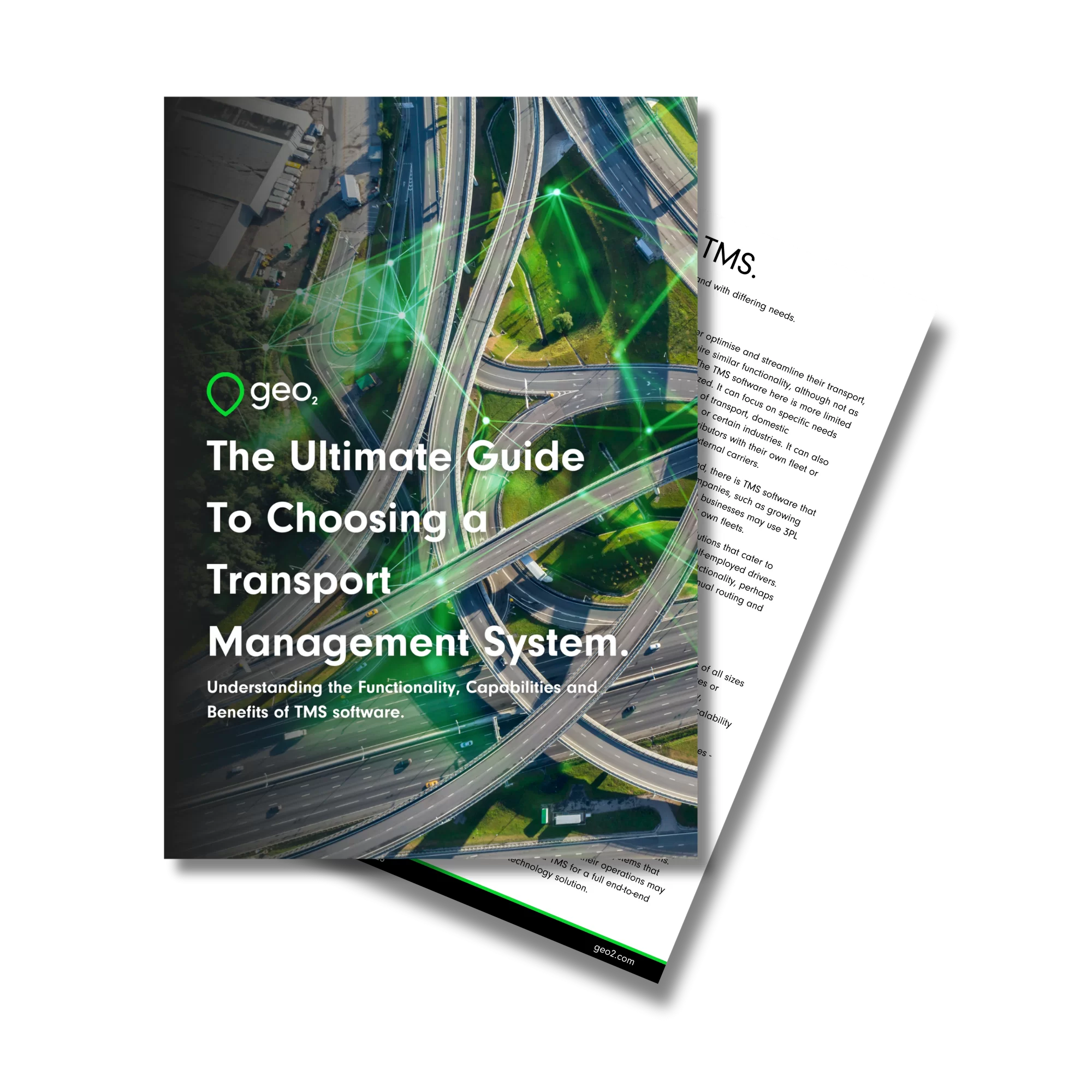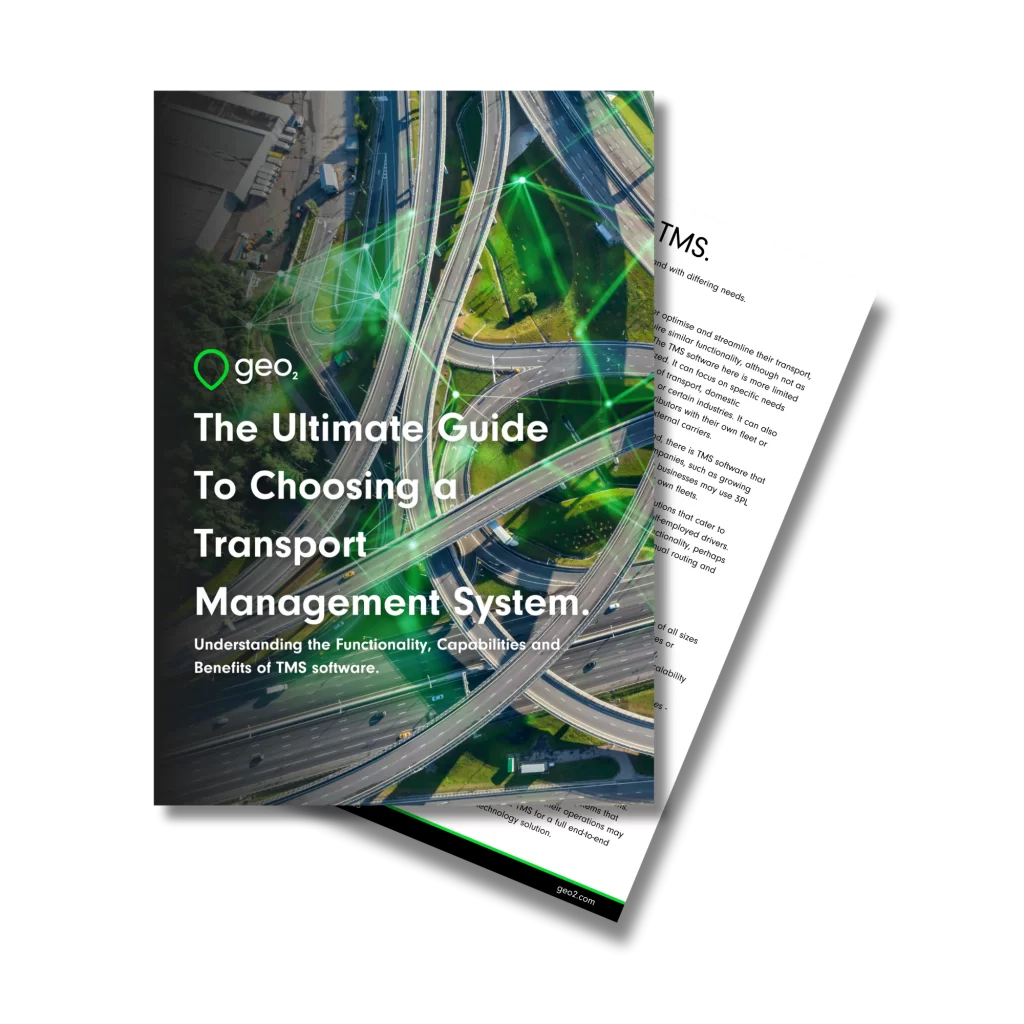 1. Plan the Most Efficient Routes.
Your most effective time-saving strategy is to plan the best routes possible. This involves plotting your delivery locations and working out the fastest way of sequencing through them all.
You can do this manually, but it is very time-consuming. Transport management systems (TMS) have route-planning functionality that can do it for you, automatically and far more quickly. On top of that, software that has route optimisation is even better. Here, your system can take account of the locations and the roads between them to plot the most efficient route.
To speed up delivery, route optimisation can consider which road type will be fastest and whether the route is impacted by traffic lights. Equally, the shortest route may not be the fastest. Sometimes a small detour can take you a few hundred metres further. Using a faster road, like a back road that avoids a problematic roundabout, can be quicker.
2. Route Your Way Around Traffic Congestion.
It's not difficult to waste hours sitting in traffic jams. In fact, drivers in London travelling 20km a day during rush hour will spend more than a third of their time sitting in congestion.
Some cities have particularly heavy traffic, but if you can route around the busy roads, then you can arrive at the next destination more quickly. And it's not just rush hour traffic that is a problem.
What about the last-minute roadworks that weren't there yesterday? Or the diversion that was put in place overnight because of an event? You can't always know about these in advance and they can really impact your ability to make progress and meet your scheduled timings.
Using a traffic app or TMS that can dynamically guide you around traffic congestion and these sorts of roadblocks can shave vital minutes off the drive for each stop. Using live traffic information, they can reroute you away from an accident or a long queue of traffic.
3. Plan Lunch and Comfort Breaks.
You may be tempted to eat on the go to save time. While it's not technically illegal, it can be dangerous, so should be avoided.
It can certainly make sense to carry lunch with you, as it will mean you won't have to stop off to get something. But seeing as you are likely to need a toilet break at some point in your day, it can make sense to proactively schedule a stop.
If there's a place on your route where you can stop to eat and where you can also use the toilet, you can combine what might have been two stops into one and then continue on with your day. It will also prevent you wasting time looking for facilities later on.


4. Organise Your Load So You Can Easily Find Packages.
We've all seen the hapless delivery driver rooting around trying to find a parcel, checking addressees and piling up discarded packages on the roadside and on top of the van. Being disorganised like this can waste a lot of time.
If you make 120 deliveries a day and spend just a minute searching for each one, then you use up two hours of time every day. That's two hours you could get back immediately if you loaded your van right in the first place.
Optimising your van load can mean different things to different drivers – according to the packages you deliver, for example. But it generally involves loading in reverse order, so that the package for your first delivery will be nearest the door.
A TMS can help save even more time by automatically providing an optimised load plan for you.
5. Provide Notifications and Live Order Tracking for Customers.
By providing updates and tracking information, you can let your customers know when to expect their deliveries. They can then plan their day around a delivery and will be more likely to be in when you arrive.
This avoids you having to locate their safe place or find a friendly neighbour to deliver to instead.
Overcoming hindrances like this can lead to significant time savings with each successful delivery, adding up to several minutes over the course of a day.
Where there are no alternative delivery arrangements in place, you may even have to reschedule the delivery, which will double the time you spent on that delivery.
Through good communication, with email and SMS updates, as well as a live tracking system, you can deliver more quickly and make more first-time deliveries.
If you are a transport manager or warehouse manager, then all your efforts in optimising routes and speeding up deliveries can be thwarted by inefficient drivers. There's no point in pulling out all the stops to plan and optimise routes when your driver takes an extra-long lunch break or disappears for a personal task while working.
While you won't want to feel like you are stalking your drivers, tracking them can help you enforce standards and improve performance.
You can use tracking with a TMS to check a driver's metrics in advance of a performance review, for example. Or you could use it to incentivise your teams to beat last month's average delivery times.
7. Measure and Track Delivery Performance.
Regularly tracking your delivery performance data can help you to identify ways to improve your logistics operation even further.
A key metric to track is on time delivery, which calculates the proportion of orders delivered when promised. To further optimise your logistics, you might also track the number of orders each driver manages per day, as well as mileage and/or time between deliveries.
Tracking these KPIs provides you with the data to drive small tweaks and adjustments in an effort towards continuous improvement targets.
Delivery speed is one of the keys to a successful delivery business. Harnessing these seven hacks can significantly speed up your delivery times, ensuring happier customers and improved operational efficiency. By using TMS technology to refine your route planning, dynamically direct you away from congestion and track performance metrics, you'll stay ahead in the delivery game.
Try Geo2 for free today or book a demo to learn how you can finish your delivery routes up to 35% earlier.
Geo2 is a cloud-based system, with an app and web platform that was developed by Springboard Applications, a subsidiary of Balloon One.
It is a scalable system that can be used by a wide range of businesses, from independent delivery drivers, right up to enterprises and 3PLs that manage their own fleets.
Here is a summary of the main features and benefits:
Sophisticated route planning and optimisation
Cloud-based system accessible via the web
Mobile driver app (Android and iOS)
Proof of delivery
Status updates and notifications
Real-time fleet tracking
API for integration with ERP, WMS and other supply chain software
Fully scalable
Subscription-based pricing
Free version for single users
Geo2 is designed to help you make the most deliveries in the shortest amount of time, while minimising costs and fuel consumption.